Medvedev signs bill increasing pension and social security in 2009
Published time: 23 Dec, 2008 12:45
Edited time: 23 Dec, 2008 15:45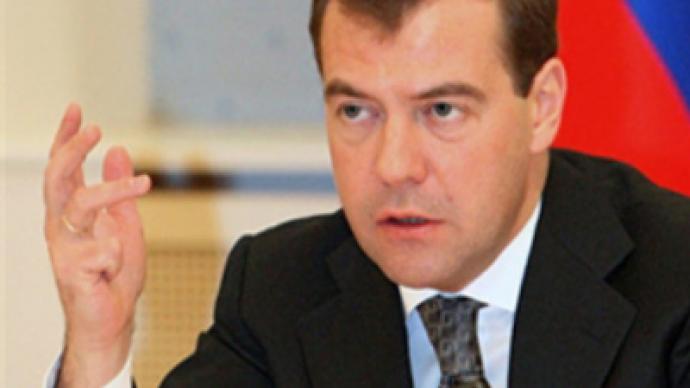 Russian President Dmitry Medvedev has signed into law a bill increasing pension and social security in 2009, the Kremlin press-service has announced.
The document was passed by the State Duma on December 12, and approved by the Federation Council on December 17.
There will be higher pensions on retirement, physical inability or loss of material supporter.
From March 1, 2009, pensions will be increased by 8.5 per cent and from December 2009, by 26.45 per cent.
Retirement pensions will be also increased to people reaching the age of 80, as well as to invalids from March 1, 2009.
To people caring for invalid family members, from March 1 next year, payments will increase by 8.7 per cent.
In addition, payments for social services such as medical care, sanatorium treatment and suburban railway transport will be increased by 8.5 per cent.