Kyrgyz govt dissolved after coalition breakup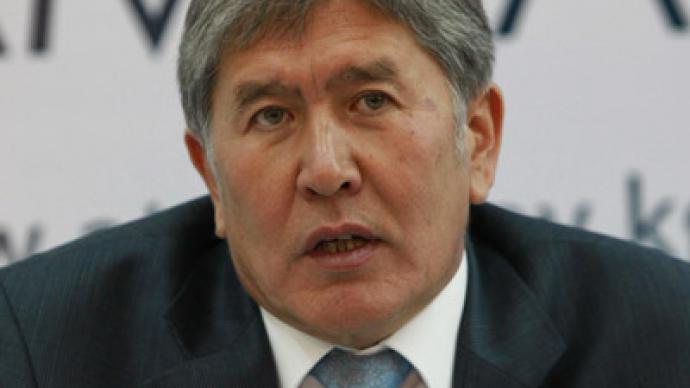 Kyrgyz President Almazbek Atambayev has signed an order to dissolve the government of the republic in accordance with the constitution, which orders the move if there is no majority party or coalition in the parliament.
The split in the parliament occurred after two parties, Ar Namys and Ata-Meken, left the coalition in protest against the current course of the government, which they blame for the poor state of the national economy. The MPs also personally accused the cabinet chairman, Omurbek Babanov, of ties with corrupt officials. Parliamentarians have also claimed that Babanov personally received a race horse as a bribe from a foreign businessman, but the minister insists that he bought the horse under ordinary conditions.The ruling coalition in the parliament officially broke up on August 20, but the official papers arrived to the presidential administration only three days later. Atambayev signed them on the fourth day. According to the Kyrgyz laws the president must address one of the parliamentary parties within three days with a proposal to form a new ruling coalition. When the coalition is formed (the MPs have a maximum of 15 days for this), it must forward its candidate for prime minister.The old government and PM remain at their posts as acting officials until their successors take office.Babanov's government managed the republic for more than eight months. Earlier this week, Russian newspaper Kommersant reported, quoting sources in the Russian and Kyrgyz governments, that the two countries plan to sign several major agreements, including the writing off of US$500 million of Kyrgyzstan's debt to Russia and the placement of a Russian military base on Kyrgyz soil for the next 15 years. The current political crisis in the country could delay the signing of these agreements.