Georgian politics… now for the reality show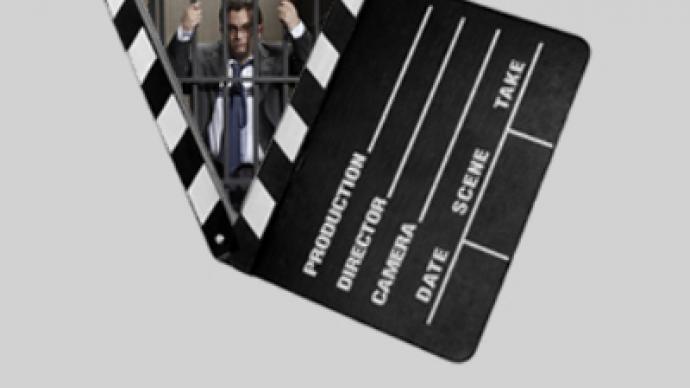 A popular Georgian singer has become a TV star after turning his political protest into a reality show. Utsnobi has locked himself in a prison cell and says he'll stay there until President Saakashvili resigns.
Four cameras watch his every move and a mike at the ceiling transmits his accusations against the government to the audience. The programme is called 'Cell No 5' after Mikhail Saakashvili's number in the list of candidates during the snap presidential election of 2008.
Utsnobi, whose real name is Georgy Gachechiladze, has been behind the bars with no television or phone at Maestro TV studio since January, 20. In the evening guests may join him in the cell to discuss Georgian politics.
These visitors can become prisoners themselves for a day or two – extra beds are provided. The willing inmate says all Georgia has become a jail for its citizens under the current regime.
Saakashvili has been subject to much criticism, especially after the disastrous war in South Ossetia.
His mandate expires in 2013, and despite opposition calls to resign, he is determined to stay in power until then.
Gachechiladze however says his protest will not last that long.
"I'm not preparing to spend four years in this cell, because I'm absolutely confident that it will end much sooner and Saakashvili will resign," he said.
Maestro channel boss Mamuka Glonti says the project was not launched to make money: "Above all, it's a protest, not a business."
For 42-year-old Georgy, the protest also has a personal dimension. His elder brother, Levan, was the main opposition candidate in 2008. The official election results gave victory to Saakashvili with 52% of the votes. The opposition claimed the poll was rigged.
"My brother … won the election. But they cheated him," Georgy said.
Critics say the very existence of a show like this proves Saakashvili is not the dictator the opposition like to portray him as.
"I don't think a project like that would have any chance in many other ex-Soviet countries," said David Darchiashvili, a member of the ruling political party.
Maestro is a local cable station covering the Georgian capital.
You can share this story on social media: