Bulgarian FM backs EU sanctions on Belarus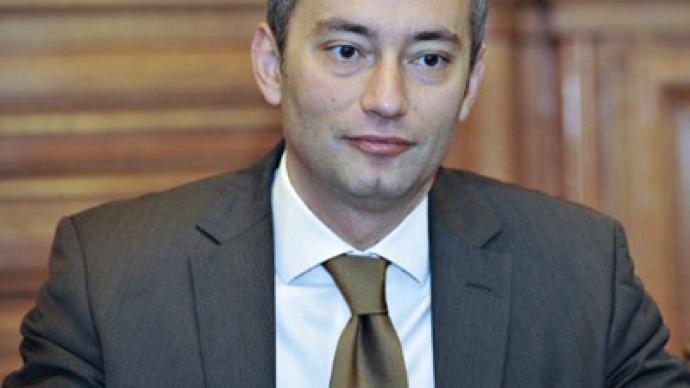 Bulgarian Foreign Minister Nikolay Mladenov has said that his country has insisted that political pressure on Belarusian authorities and President Lukashenko must continue.
Speaking to journalists in Moscow on Friday, the Bulgarian FM said that the Belarusian authorities must be forced to observe human rights. When a reporter asked Mladenov if he considered the tactics of European credits in exchange for human rights applicable for the situation in Belarus, he said, "I think that a different tool must be used in relation to Belarus – pressure, categorical pressure and support of the opposition."He also reminded the audience that on May 23, the European Union decided to impose sanctions against Belarusian judges who had ruled against opposition activists in numerous processes that took place after mass riots in Minsk on the day of presidential elections."We will return to the subject of sanctions against Belarus at our nest session," the minister said. Mladenov also warned that the Belarusian economy was on the brink of collapse. "If no serious political and economic reforms are undertaken, the situation in the country will deteriorate markedly," he said, and once again urged the authorities to start a dialogue with the opposition.Speaking on economics, the Bulgarian official said that his country was not going to quit the South Stream gas transportation project. "If this project is stopped, this will not be Bulgaria's fault. This project is important for us as it is solving a priority question for our energy strategy – the diversification of gas delivery routes," Mladenov said. At the same time, he noted that the diversification meant equal attention to the development of the Nabucco pipeline.
You can share this story on social media: