Russia dismisses European Magnitsky resolution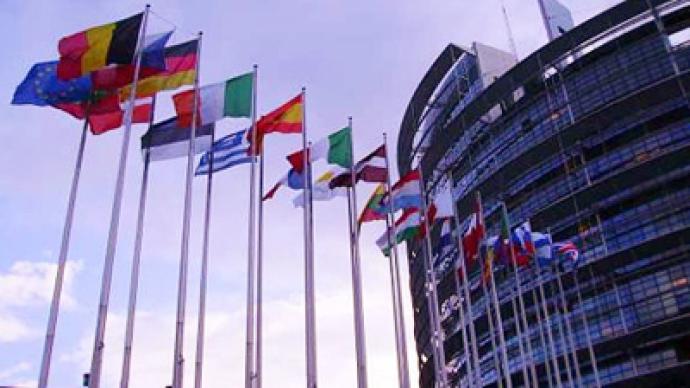 The Russian State Duma and Foreign Ministry consider the European Parliament's resolution suggesting sanctions on Russian officials in connection with the case of Sergey Magnitsky a rough interference into Russian internal affairs.
Russian parliamentary and diplomatic officials have sharply criticized the European Parliament for approving on Thursday the resolution calling for imposing sanctions on 60 Russian civil  servants who had been, at various stages, involved in the case of Sergey Magnitsky – a corporate lawyer who died in custody while on trial over gross embezzlement charges.The European parliament's resolution is just a recommendation for executive bodies of the European Union and it calls for the banning of 60 Russian officials from entering EU countries and also freezing their accounts in EU banks, in case such accounts are found. At the same time, the resolution noted that the Human Rights situation in Russia has improved lately, and it softened some of the tone in the original report on the case.The deputy head of the Russian State Duma's Committee for International Relations, Leonid Slutsky, told reporters on Thursday that the resolution was interference in Russia's internal affairs as well as pressure on justice. "This resolution, even though it was approved in the softened version, keeps the points that we consider interference in Russia's internal affairs and factors of direct pressure on investigation process in the Magnitsky case," the official said. "There can be no other evaluation of such resolutions, especially considering the fact that the investigation has not ended yet and is under special control of the President of the Russian Federation," he added.Slutsky also said that the Russian parliament would take some reciprocal measures in connection with the EU's move, but he promised that Russia would not take any such measures towards foreign civil servants. An official spokesman for the Russian Foreign Ministry, Aleksey Sazonov said that the diplomats were keeping a close watch on the European Parliament's reaction on the case. He said on Friday that his ministry had already issued comments on the very idea on entry restrictions for Russian officials as well as the arrest of their assets. "We said that we consider such calls to be instigation of direct meddling into Russia's internal affairs and open pressure on Russia's justice bodies. It looks like the European parliamentarians see nothing wrong in introducing the practice of appointing those who are guilty and measuring the level of punishment for them, while in a civil state this can only be done by a court," the diplomat said.