Election Commission: 8 out of 10 vote complaints 'false'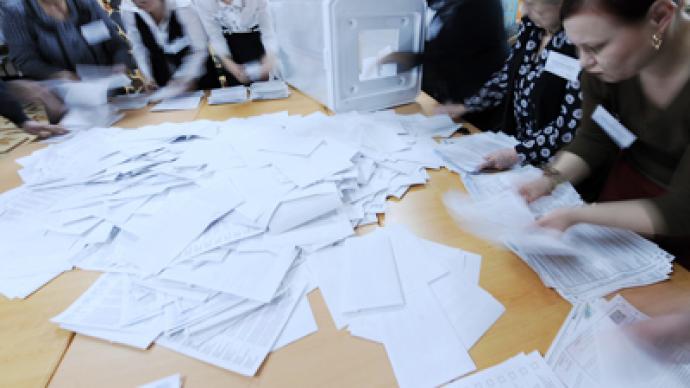 More than 80 per cent of complaints concerning alleged violations during the March 4 presidential election are false, Russia's Central Election Commission says.
Overall, 806 complaints were lodged, and only 135 have been confirmed, CEC representative told journalists on Friday. The bulk of complaints (187) concerned allegedly illegal decisions of election commissions of all levels. Less than half of them (67) turned out grounded, according to the Central Election Commission. Other complaints were about pre-election campaign violations and the improper use of absentee voting certificates. Most of the complaints were filed by voters (405), fewer came from State Duma deputies (158) and presidential candidates (126). As for geographical distribution, the majority came from Moscow (147, of which 24 confirmed) and the Moscow region (93, of which 33 confirmed).The data was revealed during a news conference and has not yet been published on the CEC's official website.The Central Election Commission has noted increased civil activity and better knowledge of election legislation among voters. For example, in 2008 there were 458 complaints on the course of the presidential campaign and the election, of which 41 were confirmed. At the same time, the CEC pointed out an increased number of "pseudo-complaints" this year, which it says significantly obstructs its work.
You can share this story on social media: