Belarus looks to Iranian oil to make up for milk losses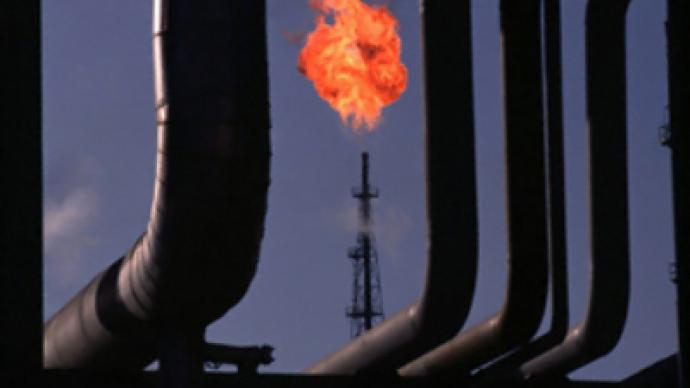 Over growing pressure from Russia on oil and gas transit, Belarus is building up its efforts to gain energy independence. The first ones to help Minsk in achieving that goal appear to be Iran and Venezuela.
A Belarusian parliamentary delegation is going to visit Iran on June 23-25, announced the parliamentary press-service on June 22. The delegation, scheduled to meet the highest Iranian leadership, can be seen as the expression of the Belarusian leadership's faith in the legitimacy of President Ahmadinejad and an attempt to support him in the tough period of post-election protests.
This noble act, however, has a very rational and material grounding. It is the Jofeir oilfield located near the Iran-Iraq border. The deposit is expected to produce around 30,000 barrels per day of crude oil as of initial estimations. According to the contracts, Belarus will get a lion's share of that. The joint Belarusian-Iranian project to develop an oil field in southern Iran might bring the first benefits in the nearest future – at least that is what officials from both countries are hoping for.
Earlier on June 17, the Belarusian oil company Belorusneft, and its Iranian counterpart Petropars Institute, signed a document providing Belarus specialists' access to a seismic survey of the Band-e-Karkeh deposit. It is also worth nothing that it is the Iranian side that is paying for it – Belorusneft is working in Persia on an Iranian $212 million credit and thus doesn't spend a penny on the Persian Gulf projects, which promise 40,000 barrels per day oil production.
Nearly the same conditions and potential volumes of production are at Belarus' disposal in Venezuela, whose vice-president Ramon Carizallez met Alexander Lukashenko in Minsk on June 21.
To the Belarusian leader's disappointment, Iranian and Venezuelan oil and gas projects still remain potential – not actual – benefits for the country. Their commercial exploitation has been postponed several times already – the last time in May 2009. In addition, the Khuzestan province, where the Belneftekhim-Iranian projects are situated, has witnessed numerous attacks attributed to separatists, ethnic and religious groups, and mujaheddin resistance fighters since the 1979 revolution. So getting the oil benefits so hoped-for by Alexander Lukashenko is going to be a tough task.
If accomplished, Belarus will be able to make up for a considerable amount of the 180,000 barrels per day that it consumes totally. This will give Alexander Lukashenko a more confident position in the Eastern European affairs including gas, milk, and whatever other disputes with Moscow.
Darya Sologub for RT
You can share this story on social media: