NATO vows not to meddle into Russian-Georgian relations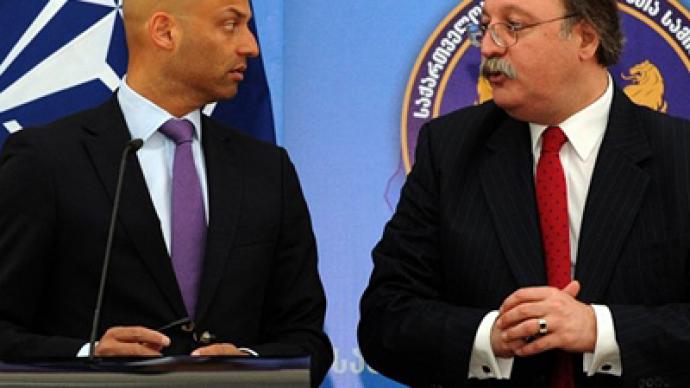 NATO is not going to interfere in the relations between Russia and Georgia, but is interested in deeper ties with both Moscow and Tbilisi, the alliance's envoy James Appathurai has said.
The NATO Secretary General Special Representative for the South Caucasus and Central Asia is in the Georgian capital for a brief, though rather eventful, one-day visit which includes talks with the Georgian Foreign Minister Grigol Vashadze, President Mikhail Saakashvili and other top officials, opposition members, as well as a meeting with students of Tbilisi State University.Speaking at a joint media conference following his meeting with Vashadze, Appathurai said that it is up to Georgia to decide what kind of relations with Russia it wants to have."We support good relations between these two countries. However, we cannot advise Georgia on what relations it should have with its neighbor. Neither we can tell Russia how to behave," he said, reported newsru.com, citing Georgian news agency GHN. According to Appathurai, NATO is interested in developing cooperation with Moscow, but that does not mean a decline in its relations with Tbilisi."I think that the intensification of relations with Russia is important for European security," he said, according to Trend news website. "But it will not affect our relations with Georgia."
You can share this story on social media: