Either European AMD or new arms race – Russian defense minister
Published time: 9 Jun, 2011 06:51
Edited time: 10 Jun, 2011 12:47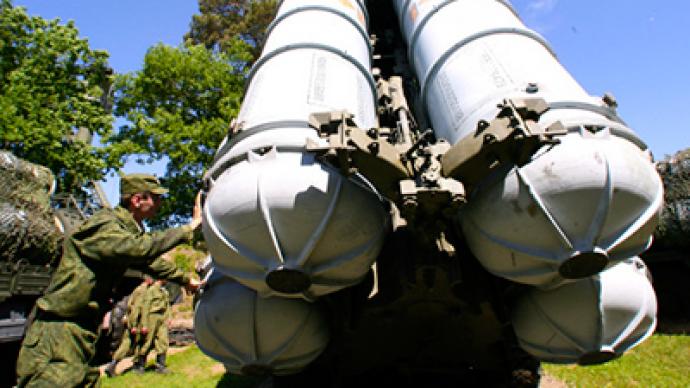 If Russia-NATO talks about the creation of the European anti-missile defense system fail, Moscow will have to develop its own nuclear offensive weapons, Russian defense minister Anatoly Serdyukov said.
­"There is no other way, otherwise we'll have to start an arms race," he told journalists after a meeting of the Russia-NATO Council on the level of defense ministers in Brussels.

Although there are positive dynamics in the military partnership between Russia and NATO, Moscow's concerns about the creation of the European defense system are not being taken into account, he pointed out.

"For the time being NATO won't hear Russia's proposal and insists on setting up two independent anti-missile defense systems."

Last November, during the Lisbon summit of the Russia-NATO Council, President Dmitry Medvedev put forward the proposal to form a joint European missile defense architecture that would combine Russia and NATO capabilities to counter possible threats.

In fact, Serdyukov reiterated the words of the Russian president who earlier said that a new arms race would be hard to avoid if there is no consensus on the issue.

NATO has been rather equivocal on Moscow's initiative, accepting it in general but still insisting on the deployment of US AMD systems in Eastern Europe, something Russia regards as a direct threat to its national security.

At the same time, Anatoly Serdyukov noted some positive results in Russia-NATO partnership:
"We have synchronized watches regarding how the decisions of the Lisbon summit of the Russia-NATO Council [in November 2010] are being implemented," he said. "There is good progress in all directions."

The meeting in such a format has been held for the first time since 2008, after two years of tension between Moscow and the alliance.

One of the examples of successful cooperation is an international submarine rescue exercise Bold Monarch 2011 taking place between 28 May through to 10 June 2011, in the Mediterranean near Cartegena, Spain. Serdyukov said that several Russian ships and a submarine are involved in it. He added that Russian and NATO specialists are also engaged in anti-terrorist exercises in the city of Rostov-on-Don in Russia's south.