'Revision of WWII': Russian Communist MP blasts Ukraine veterans bill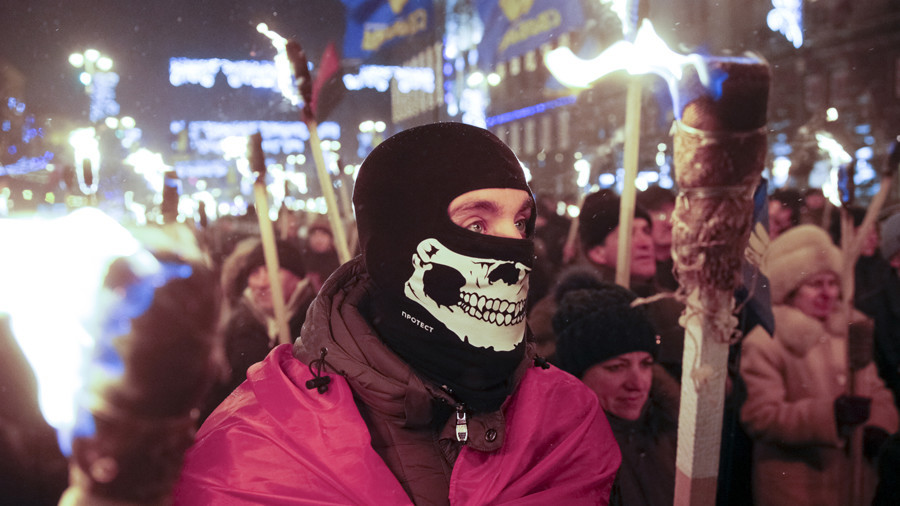 A senior Russian Communist Party lawmaker has called Ukraine's decision not to use the term 'Great Patriotic War' in the latest version of a veterans bill "an act of rudeness" and the first step to equating Nazi collaborators with real war heroes.
"This is an incredibly rude decision that seeks to create a legislative base for equating Bandera's henchmen to the real heroes of the Great Patriotic War who had broken the back of the Nazi beast," deputy head of the lower house Committee for International Relations, MP Dmitry Novikov, told RIA Novosti.
Novikov was referring to Stepan Bandera, the leader of the Ukrainian Insurgent Army – the paramilitary organization of Ukrainian nationalists known for collaborating with the Nazis in fighting Soviet troops and in ethnic cleansing against Jews and Poles.
The lawmaker said that such steps can only be seen as negative, as they are equal to the revision of the results of the war. His comments came soon after the Ukrainian parliament, the State Rada, approved changes to the text of the law 'On the status of war veterans and guarantees of their social protection,' replacing the term 'The Great Patriotic War' with 'The Second World War.' The amended bill also contained other changes, such as granting veterans' benefits to Ukrainian military servicemen wounded in the conflict with the self-proclaimed republics in Donbass and also to those who sustained injuries during the so called Euromaidan events – the violent clashes that resulted in the coup d'etat in Kiev in 2014.
Another member of the Russian State Duma Committee for International Relations, MP Sergey Zheleznyak (United Russia), called the changes to the Ukrainian law "a mockery of veterans who are still alive." "This step in Kiev's so called 'decommunization' is targeting not only the people's memory about heroic ancestors who saved the world from the brown plague. This is the Kiev junta's mockery of those veterans who are still alive, whom they want to destroy and deprive of social protection. At the same time they intend to grant guarantees and benefits to Bandera's scum and foot soldiers of the Maidan coup," the lawmaker said in comments with RIA Novosti.
In 2015, the Ukrainian parliament ordered to change the official name of the Victory Day holiday from 'The day of victory in the 1941-1945 Great Patriotic War' to 'The day of the victory over Nazism in the Second World War of 1939-1945.'