Army or prison? Nationalist MP proposes manning Russian military forces with convicts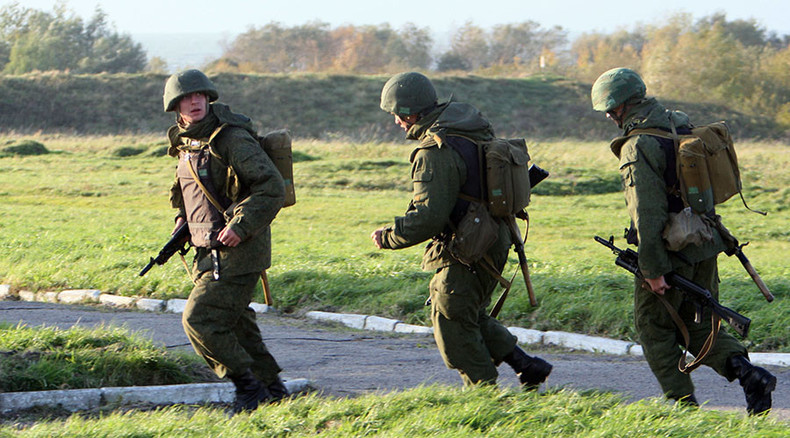 A State Duma deputy lawmaker from nationalist party LDPR is putting together a draft law that, if passed, would allow men of conscription age convicted for petty crimes to choose military service instead of prison sentences.
Aleksey Didenko said in press comments that replacing prison sentences with army service would make the correction of first-time offenders more humane and also would help to address the current shortage of places in prison camps.
"The problem of overcrowded prisons has existed in our country for a long time. We have had two nationwide amnesties over the past five years and experts have pointed out that certain types of offenders, such as those convicted for economic crimes, should be punished by methods other than imprisonment. We suggest that men who commit a non-violent crime for the first time be allowed to undergo correction through military service," Didenko told Izvestia daily, adding that in his view the military forces were even more effective as a correctional institution than the Russian prison system.
The new rules could be applied to people convicted for offences such as systematically evading child support payments or for computer hacking, Didenko noted.
READ MORE: DM Shoigu asks Putin to launch obligatory military training for all Russian governors
According to the Russian Defense Ministry, over 150,000 people were summoned for conscript service in the forces during the spring draft of 2015. Some 3,500 people are now listed as draft dodgers.
The head of the Public Council with the Moscow City Directorate of the Justice Ministry Elena Zelenova (prisons and penal colonies in Russia fall under the supervision of the ministry) said in comments that similar proposals had already been made in Russia, but none ever made it into an actual draft bill.
"I raised the issue about 10 years ago when they started turning penal colonies for underage criminals into educational centers. I asked the boys if they would prefer to become soldiers when they turn 18 instead of staying behind bars and most of them wanted to join the forces," Zelenova said. She added that she personally considered the initiative very beneficial for the community because "after the military service boys become men and after exiting penal colonies only 10 percent remain normal [law-abiding] people."
READ MORE: Russia will never fully abandon military draft – defense minister
In 2006, Russia shortened the length of conscription service from two years to just one. At the same time the number of official exceptions from the draft was reduced and the hiring of contract soldiers was boosted. In 2012, the number of professional soldiers in the Russian military forces was about 170,000 and in May President Vladimir Putin told the senior commanders that this number should be further increased, reaching 425,000 in the next few years. The total number of active military personnel in Russia is about 1 million.
In late 2013, Defense Minister Sergey Shoigu said in a TV interview that there were no plans to fully abandon military conscription and switch to professional armed forces in the foreseeable future, but he promised that conscripts would no longer be used in combat missions.