Top Russian diplomat says better relations with Georgia possible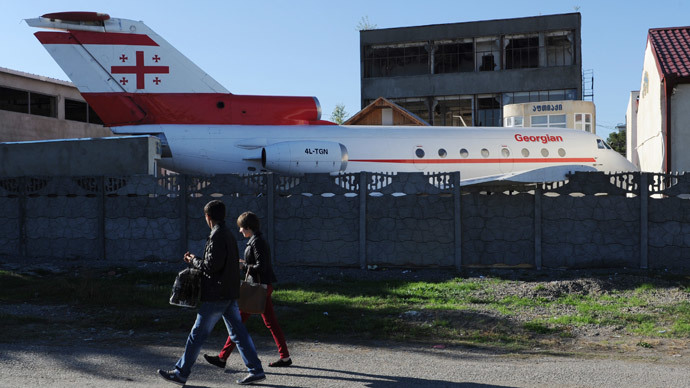 Russia is open to any initiatives to improve relations with Georgia, and sees humanitarian and brotherly ties with the Georgian people as very important, a deputy Russian foreign minister has said.
"Russia is open for any constructive steps aimed at the normalization of relations with Georgia," Vassily Nebenzia was quoted as saying by RIA Novosti news agency. "It is important for us not to lose the humanitarian, human and simply close relations with the people of this country. We can only welcome Georgian representatives at various cultural and youth events conducted within the framework of the Commonwealth of Independent States (CIS)."
The Russian diplomat added that he saw no serious reasons behind Georgia's exit from the CIS, and said that the process could still be reversed. "Tbilisi made the decision to end its membership of our organization all by itself, without any pressure, at least from the side of other CIS members. Therefore, the initiative of possible return to the commonwealth must also come from Georgia itself," Nebenzia said.
He said that despite leaving the CIS in 2008, Georgia remained in several CIS industry bodies, like the Railroad Council. Over 30 treaties signed by Georgia within the framework of the CIS still remained in force, he said.
The question of Georgia rejoining the CIS has been raised several times, Nebenzia said. Belarus President Aleksandr Lukashenko was the most recent to make such a proposal in 2013, but Georgian officials had every time refused.
Georgia left the Russia-led political and economic bloc in 2008, following a brief war that followed Tbilisi's attempt to capture the republic of South Ossetia, which was repelled by Russian peacekeepers and military.However, the regime of the main firebrand behind the Ossetian war – then-President Mikhail Saakashvili – was replaced in elections in 2012 and Georgia's new leaders have listed the normalization of relations with Russia as one of their main priorities.
The process is slow but there is some success already. In September 2014, Georgia and Russia resumed regular flights, replacing charter flights. Russia's flag carrier Aeroflot resumed its flights to Georgia in October and Georgia Airlines started regular Moscow-Tbilisi flights in mid-December.