Online drugstores to be shut down for selling unregistered substances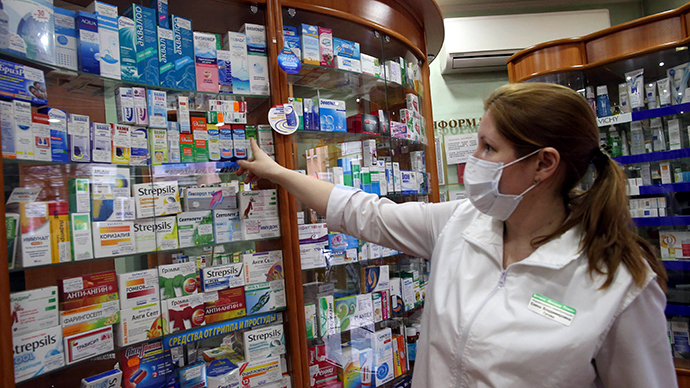 In a bid to curb the spread of designer drugs the Russian parliament is readying a bill that would allow the police to close websites that sell psychotropic substances, including yet unregistered drugs, without a court warrant.
The bill would also allow the authorities to block internet drugstores that operate in Russia without a license, the business daily Kommersant reported on Friday.
Currently Russian law forbids the sale of drugs outside licensed drugstores, but regulators have no power to close websites that violate this rule. The motion is being prepared for a second reading in the State Duma, and would ban all existing online drugstores and stop them reopening.
Kommersant quoted a report by the DSM marketing center which said there are at least ten large online drugstores in Russia that claim to have about 1 percent of the national market in medical products.
The Health Ministry has backed the initiative and so has the Lower House committee for healthcare, the newspaper writes.
Industry experts also welcomed the changes but said authorities attempting to bar Russians from purchasing medical supplies from dubious sites can still face problems.
"It is impossible to close such sites. The Interior Ministry refuses to start criminal cases saying that there are no qualifying markers for necessary operations," said executive director of the Drugstore Guild group, Yelena Nevolina. Under the new law state watchdogs will still not be able to inspect drugstore sites as they often do not publish any legal information.