Chechen militant Zakayev wants back to Russia – Kadyrov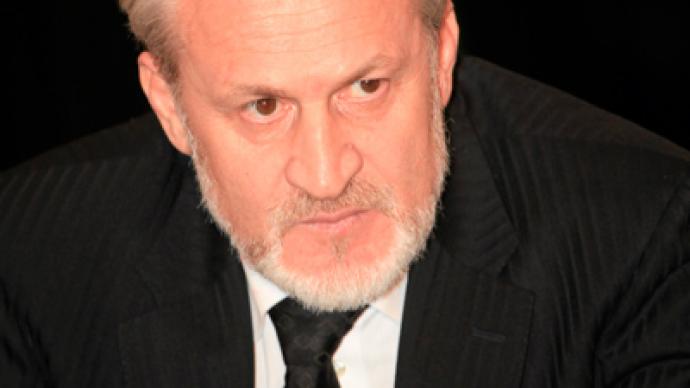 Militant emissary Akhmed Zakayev would like to return from the UK to Chechnya, but he fully depends on foreign special services and on self-exiled billionaire Boris Berezovsky, says Chechen leader Ramzan Kadyrov.
According to Kadyrov, Zakayev, who currently lives in London, had sought a telephone conversation through different channels.
"During our conversation he kept saying that he was thrilled about changes in Chechnya and tearfully begged to help him return to Russia," the head of the republic said, as cited by the Chechen government's website.
However, Zakayev is under the full control of special services and cannot travel anywhere without their knowledge, Kadyrov stated.
"Apparently, he would like to return home, but his 'masters' shouted and he was left speechless," he added.
In addition, the fugitive Chechen militant depends on Russian tycoon Berezovsky, who has also found shelter in the UK.
"This is a widely known fact. Zakayev cannot make a single step without [Berezovsky's] knowledge," Kadyrov pointed out.
The Chechen leader described Zakayev as "a coward" and "a hypocrite."
"During our phone conversation he called me 'brother.'…He said he wanted to become my friend and ally. Behind my back, though, he makes completely different statements," Kadyrov observed.
Zakayev and his family "live in clover" in London, getting "good support from his sponsors."
"And yet he has the cheek to call on the Chechen people to take up arms and come out against the legitimate power," Kadyrov noted.
Akhmed Zakayev, 53, is the Chechen militant envoy and the former self-proclaimed prime minister of "Independent Chechnya-Ichkeria". He was granted asylum in Britain in 2003.
In Russia he is accused in a number of grave crimes including terrorism and murder. Moscow has sought his extradition for over a decade now, but the UK has repeatedly refused the request.