Russia takes jailed pilot's case to parliamentary level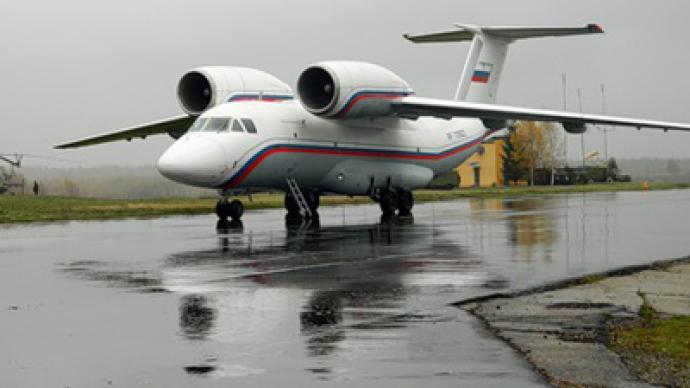 Russian Upper House speaker Valentina Matviyenko says her country intends to press Tajikistan for an explanation over the prison sentence handed down to Russian pilot Vladimir Sadovnichiy, who was found guilty of smuggling and other crimes.
"We have not heard any legal proof of the suspect's complicity in the crime.  The guilty verdict is based on fantasy and unfounded conclusions," Matviyenko told the press on Wednesday. She added that everybody in Russia was outraged over the court's ruling in the case involving a Russian citizen. "I hold that the Russian authorities, including the Federation Council, would do everything to render help to our compatriots," Matviyenko said.

The Upper House speaker promised to raise the issue of Sadovnichiy at a meeting on Wednesday with the head of the Tajik parliament which is scheduled to take place within the framework of the CIS parliamentary assembly session in St. Petersburg.

Yuri Shuvalov, Deputy secretary of the presidium of Russian parliamentary majority United Russia told reporters on Wednesday that the State Duma speaker Boris Gryzlov also planned to raise the issue at the meeting with his Tajik colleague in St. Petersburg. He added that Russia could use inter-parliamentary diplomacy to solve the problem of the jailed pilot.
Earlier this week a court in Tajikistan sentenced Russian pilot Vladimir Sadovnichiy, who operated humanitarian flights to Afghanistan, to eight and a half years in prison for smuggling, illegally crossing  Tajikistan's border, and violation of flight rules. The pilot insisted that he had only made a forced landing on Tajikistan's territory and the alleged contraband was his ordinary cargo – a disassembled aircraft engine.

The Russian Foreign Ministry's reaction to the verdict and sentence was immediate. "The prosecution has not provided any convincing evidence of the defendant's guilt. The indictment is built on speculation and unfounded presumptions," reads the ministry's statement. "The Tajik side openly violates existing international norms. It is also unclear what they are going to do with the seized planes," it reads. Russian news agency Interfax quoted a source in diplomatic circles as saying that the Tajik side was evading any contacts with Russian officials who sought to discuss the situation with the jailed pilot.

Vladimir Zhirinovsky, the head of the Liberal Democratic Party and probably the most flamboyant of Russian politicians has suggested that the real purpose of the Tajik authorities was to seize the aircraft that would later be used for drug trafficking.

Zhirinovsky also suggested that Russia should introduce a visa regime for migrant workers from Tajikistan as a retaliatory measure and thus deprive Tajikistan of funds sent home by hundreds of thousands of its citizens who work in Russia.