'Time for Eurasian Union is now'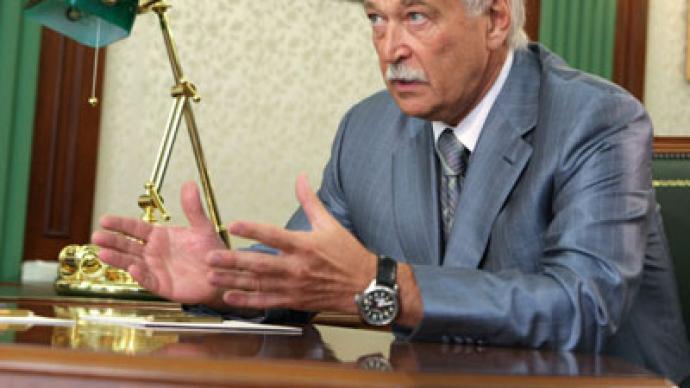 It's high time to get down to creating a Eurasian Union, State Duma speaker Boris Gryzlov says.
­"We have to lay the basis for the establishment of a union of sovereign states," Gryzlov announced on Wednesday. "I think we should start discussing a declaration." 
He added that Prime Minister Vladimir Putin's proposal last month to create a Eurasian Union comprising Russia, Kazakhstan and Belarus, is well-timed and far-reaching. The Duma speaker is convinced the new union would be a powerful means of competition on the global market. 
"We already have the necessary conditions: international organizations which bring together former Soviet republics, namely the CSTO, EurAsEC, and the Customs Union," Gryzlov noted. 
The first step toward a Eurasian Union, he feels, should be creating supra-national councils for specific areas of cooperation. 
Political analyst and economist Mikhail Leontiev believes that Russia should become the "integration nucleus" of the Eurasian Union, its most "powerful magnet".
"There is no integration in which all elements are equally attractive," he said, adding that as leader in this process, Russia should take charge of the "ideological aspect". 
Deputy Prime Minister Igor Shuvalov earlier said that the Eurasian Union will take shape by 2015. Its norms will be similar to the rules accepted in the European Union. At the same time, the new structure will eye integration with the Asia-Pacific region.