Putin calls back whistleblower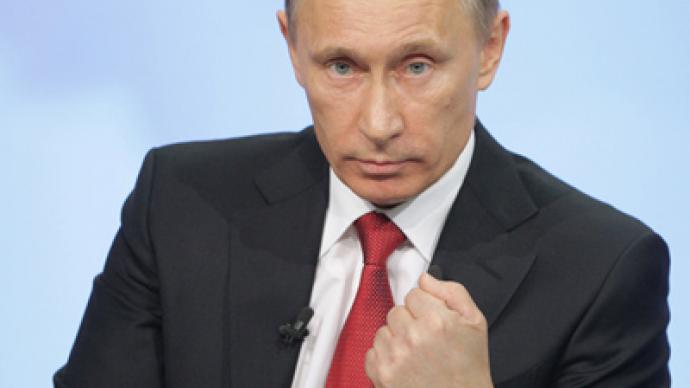 Ivan Khrenov, a cardiologist from the town of Ivanovo, called Prime Minister Vladimir Putin on Thursday during his annual Q&A session to make a confession.
According to Khrenov, before Putin paid a special visit to a hospital in mid-November, something of a "Potemkin village" atmosphere had been deliberately staged for the occasion.

Khrenov told Putin during his live call-in session that special equipment had been brought in from other medical facilities, while medical staff reported salaries higher than they actually were.

It was even suggested that some employees of the hospital posed as recovering patients.

Regional authorities denied the accusations, saying that Khrenov was lying, while regional lawmaker Sergey Pakhomov told a Russian daily on Friday that the doctor was "insane" and will be questioned.

Meanwhile, the active Russian blogging community defended the cardiologist's comments, arguing that regional officials were trying to conceal the real conditions at the hospital, possibly fearing corruption charges.

One blogger suggested that hospital officials had to create a "Potemkin village fix" otherwise Putin would have realized that state funds for modernizing such facilities had been abused.

"This is just another example of the corruption that Russians must deal with," the blog concluded.

Russian media reported that Putin on Friday evening personally telephoned the whistle-blowing doctor, telling him that he had no reason to worry about revealing the real conditions at the hospital Putin visited.

"Putin said I will have no problems," Khrenov said, according RIA Novosti.

Putin's spokesman Dmitry Peskov confirmed that the prime minister made the call.