2012 Scenario: March 4th poll date set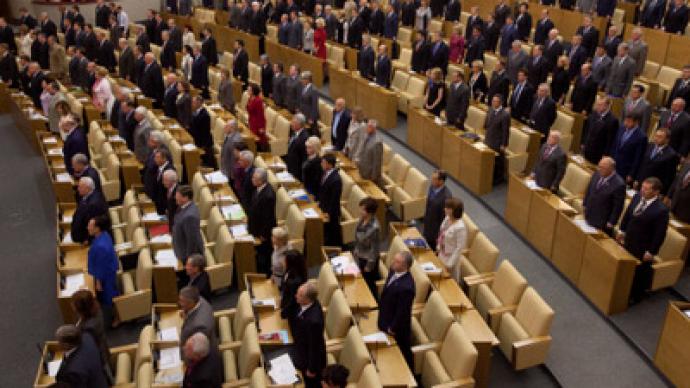 Russia's Federation Council has set March 4, 2012 as the date for the presidential election.
­The council is expected to officially publish its decision on November 26. 
Under Russian legislation, the date of the presidential election must be set no sooner than 100 days ahead of the election but no later than 90 days before the poll.

According to law, a presidential election should take place on the second Sunday of the month when the previous election was held. In 2008, it was March 11. However in 2012, Sunday March 11 will be a working day. This is because March 8 is a state holiday in Russia and as it falls on a Thursday in 2012, Friday March 9 is added to the long non-working three-day weekend. Instead, Sunday becomes a working day.  So March 4 became the best option. 
After the upper house fixes the date, the official presidential campaign is launched. This means that citizens willing to run for president can start collecting signatures in support of their candidacy. 

Both individual candidates and party nominees can take part in the election, which is won by the candidate who received more than half of the ballots. There is no voter turnout threshold.