Youth activists call for EU-Russia visa facilitation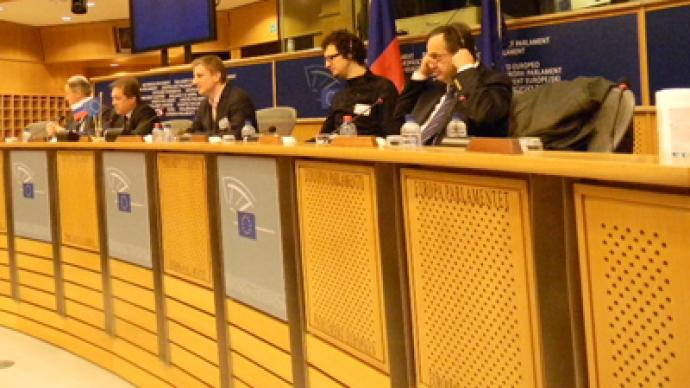 Discussing the future of Russia and European Union relations is not only the task for seasoned politicians, young activists and students are looking for their voices to be heard.
Participants of the conference "EU-Russia: Youth for Modernization", held in Brussels, say its up to the younger generation to build stronger ties between the two through studies and cultural exchange.
The conference was carried out by European Parliament and Youth Public Chamber of Russia. More than 40 Russian and European politicians, journalists and representatives of companies took part in the event.
The participants are urging the EU and Russia towards visa liberalization as a part of  broadening educational and cultural cooperation. The resolution is asking to give 5-year multiple entry visas to Russian students studying in the EU and European students studying in Russia, as well as to Russian and European journalists.
Member of the European parliament Morten Messerschmidt, Knut Fleckenstein, and Kristian Vigenin supported the initiative. MEP Morten Messerschmidt believes the European officials are mainly to blame for this tightening of the 'visa knot'. 'I don't always understand why the European Union pulls Turkey in with all its faults while being so tough on Russia, a country that has achieved a major democratic leap over the last 20 years,' he said.
Another issue high on the agenda was the level of democracy in Russia. Andrey Svintsov, a Russian State Duma deputy from the Liberal Democratic Party, believes more efforts have to be done in developing democracy in Russia. 'Now more than ever we need to involve various civil society groups and enhance democratic institutions in the country. This is an enormous task which takes time so we need to work out a systemic approach,' he said.

MEP Kristian Vigenin acknowledged the need for a more active participation of the Russian members of the public in the country's political life but cautioned off from the foreign involvement in Russia's political events.