'Future bright at home for Russian kids': Ombudsman slams US adoptions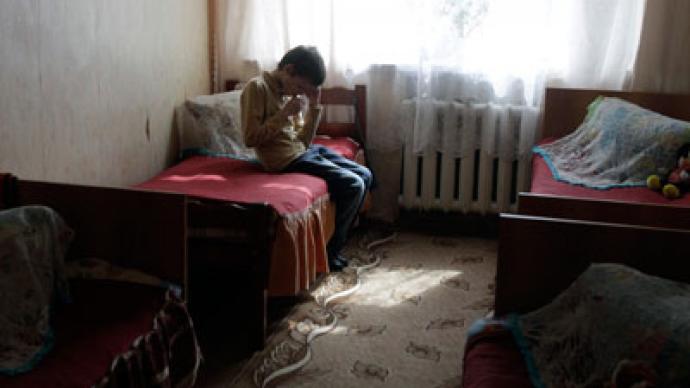 Russia should ban the adoption of Russian children by foreigners, says the country's leading authority on children's right.
­"Do not believe the myths and hysterical warnings of those who try to convince us that foreign adoptions must not be banned because that would leave Russian orphans without a future – these are all lies," Pavel Astakhov, the children's rights ombudsman told Russian lawmakers at hearings devoted to human rights issues in the United States.
Those who tell us stories about the happy lives that Russian children have in America and their bright future there, "are either involved in this business or are simply unscrupulous," he said.
Astakhov said adoption work was a lucrative business that brings in about US$1.5 billion annually.
Adoptions have become a problematic subject in Russia-US relations following a series of unfortunate instances involving the adoption of Russian children by American parents. 
In 2010, for example, a seven-year-old boy was sent back to Russia alone on a transatlantic flight by his American adoptive mother, who said she was no longer able to care for the child.
Russian officials claim at least 19 Russian children have died following mistreatment by their American adoptive parents since adoptions began in the early 1990's. Since orphanages do not exist in the US, which depends on a system that places needy children with foster families, many Americans choose to adopt children from Russia.
In July, Russia's lower house ratified an adoption agreement with the United States and France, stipulating that a Russian child can only be adopted by a foreign family if no Russian parents can be found.
The legislation also specifies that all adopted Russian children will hold both Russian and American passports until they become legal adults, at which time they may choose their citizenship.
Russia is hoping enactment of the Russian-US agreement on adoptions, which takes effect November 1, will improve the overall situation involving international adoptions, according to Deputy Foreign Minister Sergey Ryabkov.
"We often do not see any support from the US, they don't even inform us about instances of cruel treatment of underage Russians, and they provide virtually no help with the organization of consular meetings," Ryabkov said at the parliamentary hearing.
The US has still not joined the 1989 United Nations Convention on the Rights of the Child, the high-ranking legislator added.
The Americans have not joined the majority of other international treaties on human rights, which envision not only a "consultative mechanism," but "specific control measures," the diplomat concluded.