Right Cause drops presidential ambitions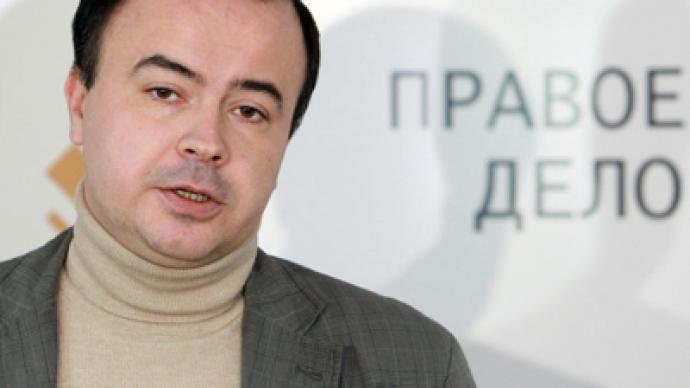 Following a disappointing performance at the parliamentary election, Russia's Right Cause party has decided not to take part in the upcoming presidential vote in March 2012.
According to preliminary results, the party, which stands for rightist, pro-business ideas – received only 0.59 per cent of the votes, which is less than any of its opponents in the December 4 State Duma elections.
Acting Chairman of the Right Cause Andrey Dunaev told journalists on Monday that his party had made a decision not to nominate its candidate for the presidential poll and not to take part in the vote.
"We have understood our results and citizens' preferences at the State Duma pre-election campaign," he said, as cited by RIA Novosti.
Dunaev has been leading the party after the scandalous retirement of its previous leader, billionaire Mikhail Prokhorov, from the political stage. Dunaev said earlier that if Right Cause made it to the lower house, he would officially take the post of the party's leader. Otherwise, he would leave politics.
On Monday the politician said that the issue will be considered on December 8, at the party's council session.
In any case, the movement is set to continue its work. According to Dunaev, the party has five years ahead of next election campaign to get to know its future voters.
"I am confident that the party's results in next elections will be principally different," the Right Cause leader stated.