Only UN can dictate to Russia on arms exports – Putin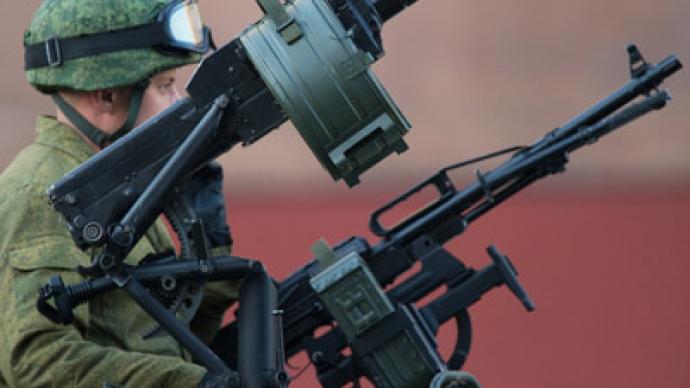 Only sanctions by the UN Security Council can impose limitations on military supplies to one or another country, Russia's President Vladimir Putin has stated.
"In all other cases, no one and under no pretext can dictate to Russia or any other country with whom and how they should trade," Putin stressed at a meeting of the Military Technical Cooperation Commission on Wednesday.
Any unilateral or collective restrictions or bans set outside the Security Council, "especially if they are politically-motivated," are not international legal norms, the Russian president underlined.
"With all the consequences that come with it," Putin added.
The president noted that Russia is the second largest arms supplier in the world, but it signs agreements "only with legitimate governments" and with the purpose of maintaining defensive capabilities of sovereign states.
"Russia carefully assesses the situation in the region in question. For not all of the leading arms exporters handle the matter so scrupulously," Putin pointed out, cites Interfax.
Earlier last week, Turkish authorities accused Russia of supplying munitions to the Syrian government after Turkish jets intercepted a plane en route from Moscow to Damascus. Russia's Foreign Ministry strongly denied the accusations, saying the plane was carrying radar parts, not munitions and stressed that the cargo was being transported legally.