Putin: Russia must be unyielding against terrorists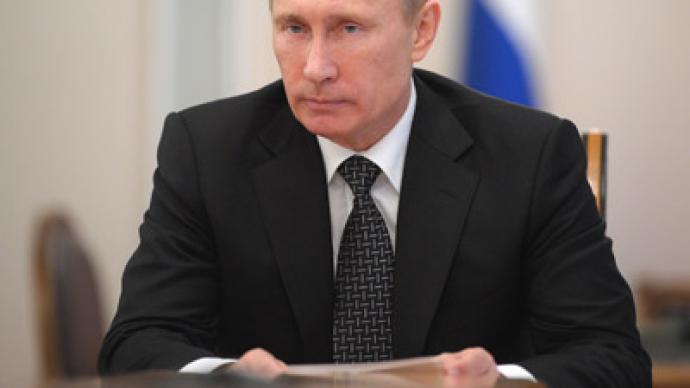 President Vladimir Putin expressed the importance of Russia continuing its security operations against criminal and militant elements.
"It is necessary to continue coordinated, targeted security operations for combating terrorist activities of those who don't want to lay down their weapons," Putin told participants at a conference devoted to anti-terrorists operations.
Regrettably, we still have such people, he added.
The Russian leader called for a concerted effort by all government agencies to confront this national challenge.
"All counter-terrorist operations must be planned out in detail, and the activities of various ministries and agencies [committed to such operations] must be coordinated," he said.
The call for greater vigilance comes at a time when Russia is preparing to host a number of international events, including the 2014 Olympics in Sochi, and the 2018 World Cup.
Putin acknowledged Russia's recent success in neutralizing terrorists.
"Some 313 militants, including 43 militant leaders, were killed within the past three months," he noted, before stressing that there is no room for mistakes.
"Methods of fighting organized crime and terrorism have been upgraded in recent years and our services have become much more efficient," Putin told the attendees. "We pay a high price for every mistake."
The Russian President stressed that in order to "care for our law-abiding citizens" it is crucial that Russia "pursue a pre-emptive tactic" against criminals and terrorists.
"We must be unyielding," he said.
Putin then stressed the importance of intelligence work and effective information-sharing.
"The information work…should be brought to a new qualitative level, particularly in those regions, in those districts of the country, where any special operations are being carried out, and where the terrorist threat still exists," the president said.