Russia supports Koreas' drive for unification as "natural process" - Putin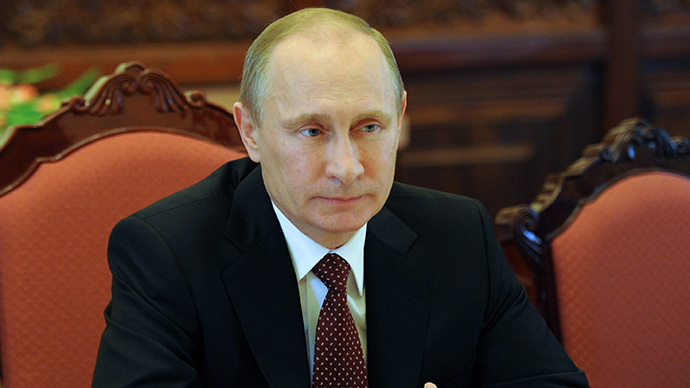 President Putin has said the unification of Korean must be peaceful and added that in future Russia hoped to benefit from cooperation with a united country.
"We unconditionally support the Koreans' yearning for the unification of their nation. It is a natural process. But I proceed from the certitude that it must be absolutely peaceful and the interests of both the northern and southern parts of the peninsula must be taken into consideration," Putin told KBS television prior to an official visit to Seoul.
"One side should not impose anything upon its partners, or else, instead of positive results the process would take a destructive character," he added.
The Russian leader noted that Russia welcomed the unification, and if it happened cooperation between Russia and the whole of Korea would have new impetus. "We will doubtlessly reach new frontiers because all possible restrictions connected with political issues will be removed," Putin said emphasizing that such a situation would be especially beneficial to common infrastructure projects.
Russia is currently working on a major railroad link that, once completed, would unite the railroad systems of North and South Korea and tie them to the trans-Siberian railway in Russia, creating a fast and cheap transport route from Europe to Asia. The first stage of the project between Russia's Khasan and North Korea's Rajin was opened in October this year.
The Russian leader arrived in Seoul on Tuesday for talks with South Korean President Park Geun-hye.

After the summit President Putin reminded reporters about his peacekeeping mission. He said that Russia advocates the fastest resumption of the six-party talks on the situation on the Korean Peninsula.
"In this regard we have a common goal with the Republic of Korea – to ensure the stability and security for all countries in the region, to ensure the nuclear-free status of the Korean Peninsula. This problem can only be solved through diplomatic negotiations in the course of six-party talks," Putin told a news conference in Seoul.
President Park Geun-hye assured that her country would never recognize North Korea's nuclear status, adding that such a position was necessary for maintaining peace in the region. The president added that she had explained South Korea's stance during the talks.
During the summit the leaders of the two countries signed several bilateral agreements on cooperation in the economic sphere (including the Russian-Korean railway project), on mutual cancelation of the visa regime and on cultural cooperation.