Putin's four-year income equals US $563,000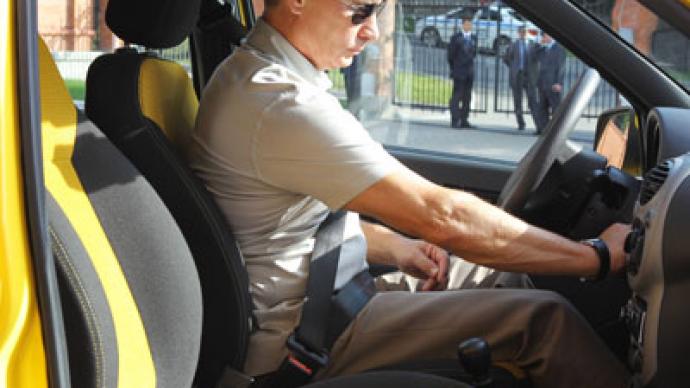 Russia's Central Election Commission registered PM Vladimir Putin as a candidate for the presidential post on Tuesday and published details of his property and income, which show he earned under 18 million rubles over the past four years.
­The exact figure of 17,743,755 Russian roubles – or US $563,000.55 – includes his premier's salary paid by the Russian government and the presidential administration, his equity yields, deposit revenues and military pension.
According to the Central Election Commission, Putin keeps his financial assets of 5,722,551.7 roubles (US $181,496.95) in 10 different bank accounts. He also owns 230 shares in OJSC Bank Saint Petersburg (0.0000596 per cent), 1,500 square meters of land in the Moscow Region, plus a 77.7 square-meter flat and a garage in St. Petersburg. His other assets include a Moscow apartment of 153.7 square meters and another garage in St. Petersburg – both on terms of unlimited use.
The Russian Prime Minister and candidate for the presidential post also owns several vehicles, namely a GAZ M21 (1960), a GAZ M21R (1965), a Lada 21214 (2009) and a trailer.
The details of Putin's wife's income were also disclosed. Lyudmila Putina has four bank accounts where she keeps 8,352,108.1 Russian roubles, or US $262,672. Deposit revenues appear to be her only source of income and make up 146,783 roubles, or US $4,616.30 for the past four years.