Nationalists to skip opposition 'promenade around Moscow'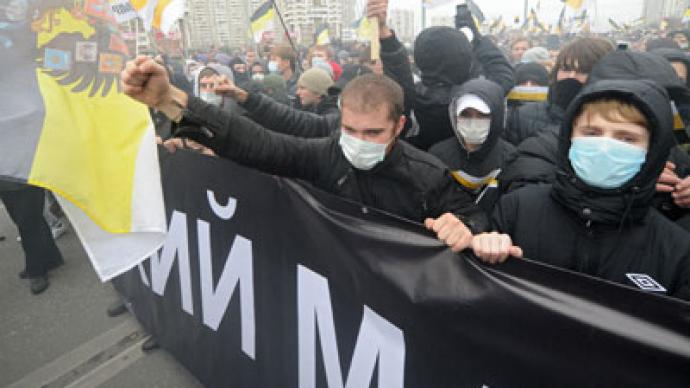 Russian nationalists have decided not to participate in the December opposition rally as they see no point in joining the event which has no clear purpose, says the head of the Russians Movement Dmitry Dyomushkin.
A series of anti-Kremlin protests have been going on for almost a yea, following the parliamentary elections, which many alleged to have been rigged.
Initially, these rallies were triggered by "public impulse" and there was a hope that "organizers would have courage" to take some action. But now it is nothing but "inane strolls around Moscow," Dyomushkin told Interfax on Friday.
The activist said that from the very beginning, nationalists attended opposition rallies – including the so-called Marches of Millions – for the sole purpose of recruiting new members among protesters unhappy with the government and "unfair elections." Dyomushkin underlined that like-minded people supported neither leftist nor liberal opposition.
Meanwhile, other representatives of the opposition have yet to decide on the format of the next rally and when exactly it will be held. Many activists are confident people are sick of listening to speeches from the stage and the event should be limited to only a procession: no further "boring" meetings are needed. The recently elected opposition Coordination Council is also debating between December 8 and 9.