Putin appoints United Russia MP to head Moscow Region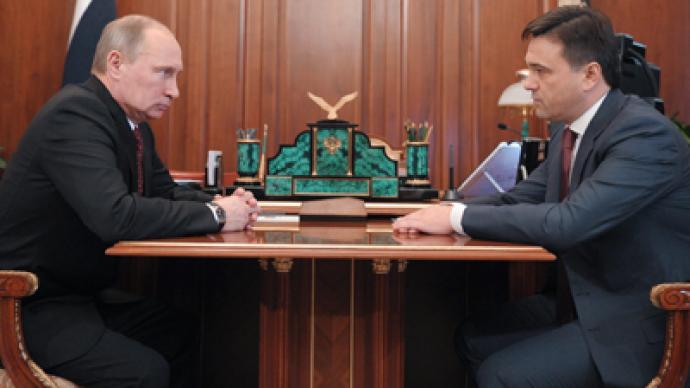 Russian President Vladimir Putin has offered the post of acting Governor of the Moscow Region to the head of United Russia faction in the State Duma, Andrey Vorobyov.
"The work in the national parliament is very important for every person, especially for the head of the biggest faction, but I would still want to offer you a new job in the executive authorities," Putin told Vorobyov on Thursday.
The ruling party's MP accepted the offer.
Former head of the region, Sergey Shoigu was appointed Russia's Defense Minister on Tuesday.
Shoigu replaced Anatoly Serdyukov in one of the country's top posts after he was fired by the President in the middle of an embezzlement scandal involving Oboronservis, a company affiliated to the Russian Defense Ministry.
The new Governor of the Moscow region – that covers over an area of 45,000 square km and has the population of around 7 million people – will be elected in September next year.
Until then, Vorobyov, 42, will look after the region. It has yet to be decided who will replace him in the lower house and lead the ruling party in the Duma.