Moscow doubtful over Georgia's no-visa initiative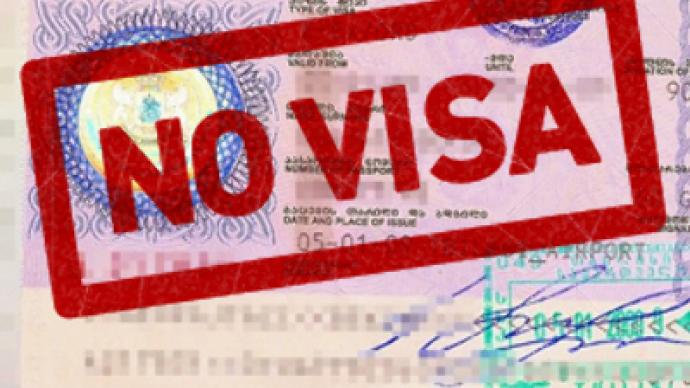 Russian officials have taken a cautious stance after Georgia's foreign ministry said it would grant visa-free travel permits to residents of Russia's North Caucasus republics.
Commenting on the announcement on Tuesday, Foreign Minister Sergey Lavrov said it was "a propaganda stunt" on Tbilisi's part.
"Things like this taking place between civilized partners are usually done after bilateral negotiation," Russia's top diplomat said, according to Interfax news agency.
He added that there has been no official notification on the issue from Georgia.
Aleksandr Torshin, a Russian senator and member of the National Anti-terrorist Committee said such a move may compromise security.
"Apparently, the goal here is to facilitate contacts for bandits in the Northern Caucasus with their Georgian opposite numbers and Georgian officials," he stated.
Georgia's Deputy Foreign Minister Nino Kalandadze said on Monday that in two weeks residents of the Russian republics bordering Georgia will no longer require a visa to cross the border, if their visit does not exceed 90 days. The voiced reason was to spare travelers the need to go to Moscow, where such visas are issued.
She explained that it was a gesture of goodwill from Georgia towards people of the Caucasus, and to restore economic interests.