Visas 'a relic of the past' - Medvedev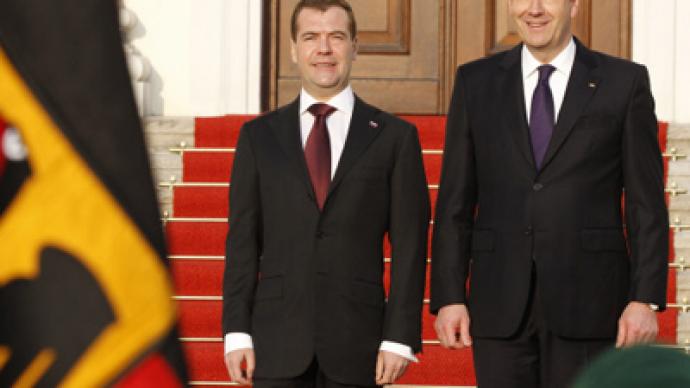 The still unsolved issue of scrapping visas for travel between Russia and the European Union is hindering the development of full-fledged relations between the neighbors, President Dmitry Medvedev has said.
"We do consider the visa issue, the visa problem, a relic of the past, that the EU should abandon in order to build up robust relations with Russia," Medvedev said at a joint media conference following a meeting with his German counterpart Christian Wulff in Berlin.
Approaches to introducing visa-free travel can be various, the Russian president noted, adding that currently the EU has a whole range of agreements on the matter with other countries.
"You can examine the list of these states and realize how 'ideal' the political conditions in them are, how far they have moved in countering corruption or what other achievements in the development of democracy they have at the moment," Medvedev pointed out.
The Russian leader expressed hope that after a roadmap is approved, Germany, as well as other EU members, "will move towards not only easier visa rules, but also towards their complete abolition."
Christian Wulff noted that there has been some progress in the talks on the matter and urged faster movement towards scrapping visa requirements.