Medvedev calls to arms former Soviet allies over new challenges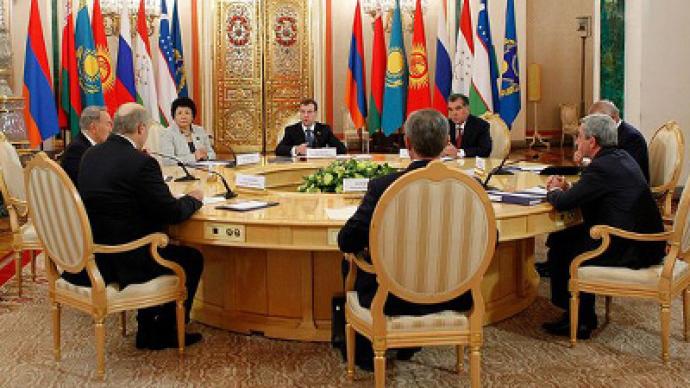 The Collective Security Treaty Organization (CSTO) must become more "mobile" the Russian president said as members gathered in Moscow on Friday.
Dmitry Medvedev noted that the bloody ethnic clashes in Kyrgyzstan this year demonstrate the need for the organization to be able to quickly and effectively counter new challenges.
Kyrgyzstan and Russia are members of the CSTO, along with Armenia, Belarus, Kazakhstan, Uzbekistan and Tajikistan. The treaty serves to coordinate their common security space and armed forces, with the member countries conducting joint military exercises on a regular basis.
This year saw the creation of a joint rapid response force of 20,000 troops.
Medvedev also pointed out on Friday that Russia agreed to cooperate more closely with NATO at the recent summit of the alliance in Lisbon.