Prosecutor press-guru's 2nd degree burned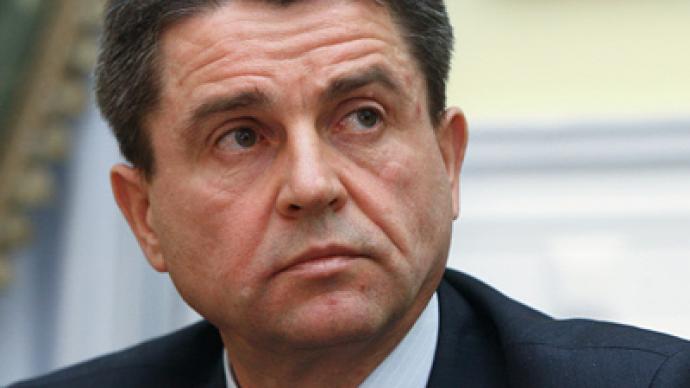 The Russian Education Ministry has reversed its decision to graduate the press secretary of the Investigative Committee as a lawyer after discovering that the official's second academic degree was forged.
­Russian daily Moskovsky Komsomolets has reported that the Education Ministry has invalidated the decree awarding the Investigative Committee's press secretary, Vladimir Markin, the qualification of lawyer. This decision was taken after the ministry's inspection in the Institute of Economics and Culture uncovered numerous violations and even forgery of documents. The spokesman graduated from the institute in 2009.
The ministry accused the institute managers of admitting students for second- and third-year courses, omitting the initial years of studies, of making deliberately false reports about the attendance and even of simply forging the contract about the practical training of the students in the Science and Research Institute of the Prosecutor General's Office.

Such practice, in the view of the inspectors, could only mean that the students were not studying at the institute, but had simply purchased their diplomas. They claim that over 200 graduates received their law degrees without actually passing, or even sitting, a test of their knowledge and practical skills.

Following the inspection, police have commenced a criminal case against the managers of the institute and all questionable diplomas were recognized as invalid. Among those who suffered was the press secretary of the Prosecutor General's Office, Vladimir Markin.
Markin himself claims he did nothing wrong. "I studied in good faith and I successfully passed all exams and I do not doubt for a second that the degree I received is a genuine one," the official said. He went on to say that the ministry had deliberately tried to blacken his reputation, as of over 200 holders of the degrees that the ministry inspectors recognized as forged, only three names were made public – one of them Markin's.The spokesman said that the move was a revenge for his "firm position on many recently instigated resonance cases ".
On November 2, Markin filed a complaint to the Ministry of Education and Science and threatened to take the ministry to court if it persists in its decision. The head of the Investigative Committee Aleksandr Bastrykin wrote a letter to the head of Education Ministry and suggested it bring to justice the head of the department who signed the decree depriving spokesman Markin of his qualification.