Visa-free freeze? Russia ready for new EU travel regime – FM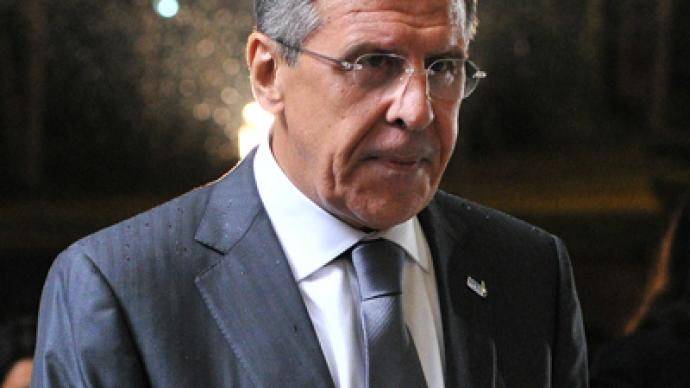 The European Union may be dragging out the decision on EU-Russia visa-free travel for political reasons, says Russian Foreign Minister Sergey Lavrov.
"Due to the solidarity principle adopted in the EU, or rather due to the distorted interpretation of solidarity, there is an opinion that it is politically unacceptable to offer Russia a visa-free regime prior to offering it to member states of the Eastern Partnership (EaP)," Lavrov observed, speaking at a meeting with European business people in Moscow.
Russia is not a member of the EaP which was launched in 2009 by the EU and six former Soviet republics: Armenia, Azerbaijan, Belarus, Georgia, Moldova and Ukraine.
If that is true, the minister went on, then it is "a purely politicized approach that fails to take into account what Russia has done to ensure the safe introduction" of the visa-free travel between itself and the EU.
According to Lavrov, such actions on the part of the European Union are guided exclusively by "considerations of political expediency," cites Interfax.
Lavrov said that he is planning to discuss the issue with European counterparts at the upcoming October 14 meeting in Luxemburg.
"I would like to hear some assurances that our suspicions are groundless. I would also like to see some steps that would dispel these suspicions, not just in words, but also in deeds," he noted.
Earlier this year Moscow asked Brussels to submit a list of problems that should be solved prior to the introduction of the visa-free travel, Lavrov recalled. After the document was provided, Russia asked if that was all that is required and was told "yes". Based on this exhaustive list, the two sides drafted and agreed mutual steps that must be taken in preparation to the visa-free regime.
After that, Lavrov pointed out, there are no more obstacles left for signing "a simple and comprehensive agreement" on visa-free short-term trips for the citizens of Russia and the Schengen Zone.