Laughing at Duma will make all unhappy – Putin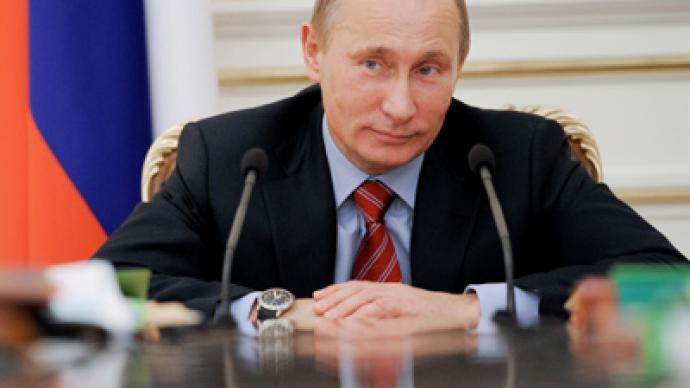 Prime Minister Vladimir Putin warns that not taking Russia's parliament seriously could have a disastrous effect on the political landscape of the country.
At a Tuesday meeting to sum up Sunday's parliamentary election with activists from the United Russia party, Putin called on Russians to take a serious and responsible approach.
"The more we laugh at events that take place in the parliament, the sadder we will be in the end. This will not be noticeable at once, but it will lead to degradation not only of the political, but also of the legal aspect of state life," the premier said.
Russia needs a professional parliament, the prime minister stressed, not one where deputies start fights. Talking about countries that suffer from such goings-on, Putin mentioned Ukraine's parliament, the Rada.
Putin also acknowledged that United Russia lost some voter support, but said this was natural. "There are losses and they are inevitable. They are inevitable for any political force, especially for one that has borne responsibility for the situation in the country for more than a year. In today's conditions, the result is good," Putin noted.
Immediately after the election, when preliminary results showed United Russia taking about 50 percent of the vote, Putin said this result was optimal for the party, and that it showed the political system in the country was maturing.
Putin called on his supporters from United Russia to react to the people's demands, and ignore stereotyping – this is how the PM sees the growing negative attitudes to the parliamentary majority. "They say the ruling party is connected with theft and corruption, but if we recall the Soviet years – who was in power back then? They were all called thieves and corrupt so-and-sos. And the same thing happened in the nineties," Putin recalled.
The premier also told United Russia about the changes that could take place after next year's presidential election, dwelling on future changes in the government and regional authorities, including the body of governors. He also stressed that Russia would step up the fight against extremism and terrorism.