Kremlin blasts Luzhkov's repression claims as absurd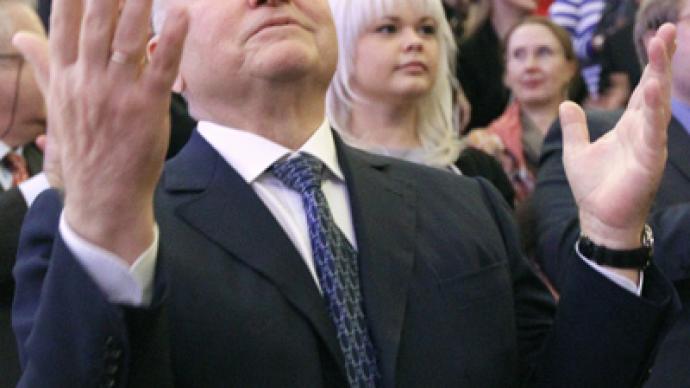 Dmitry Medvedev's press secretary has branded claims by Moscow's former mayor, Yuri Luzhkov, that he was being persecuted by the authorities as absurd.
­The president's press secretary, Natalia Timakova, said on Thursday that such a development would be "too much honor for a dismissed politician… Serious crimes are being investigated, and various individuals are being questioned," she said. "As far as I know, Yury Mikhailovich has so far been summoned as a witness. If Yury Luzhkov, who is vacationing abroad, considers himself innocent, he should stop theorizing in an interview that he would definitely return to Moscow but come and give testimony to the investigation," Timakova said.
Timakova's statement came in response to Yuri Luzhkov's interview in the Thursday edition of the Russian daily Izvestia in which the former mayor said that the Russian police had summoned him for questioning in connection with a multi-million-dollar fraud case "in order to show everyone who is the boss" and to give him the status of "almost suspect."

Also on Thursday, Luzhkov said he was suing the head of the Russian presidential administration, Sergei Naryshkin, for one million rubles in moral damages after Naryshkin told the press on Wednesday that the level of corruption in Moscow under Luzhkov had reached "unprecedented levels" and this was one of the reasons why President Dmitry Medvedev sacked Luzhkov over a year ago.

In the Izvestia interview, Luzhkov maintained that he was not a law enforcer but a city manager and that fighting corruption was not his responsibility. He also admitted that in his 18 years as mayor not a single civil servant was sentenced for a corruption crime.