New Iran sanctions a 'regime change tool' - Russia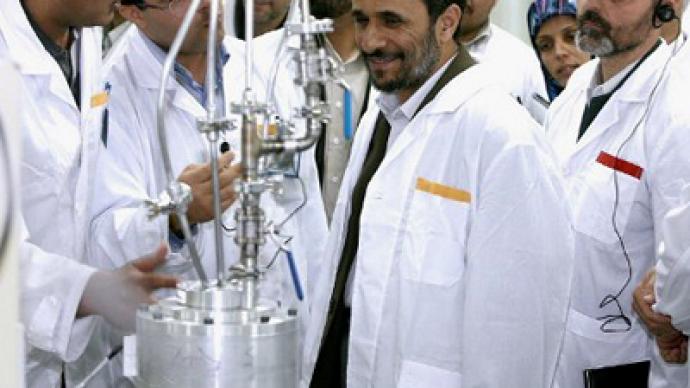 Moscow says it will not support new and harsher sanctions against Iran, arguing that such a move would amount to an attempt to facilitate regime change in the increasingly isolated Islamic Republic.
Following the release of a report by the International Atomic Energy Agency (IAEA) that says Iran may have taken steps to develop nuclear weapons, Moscow says the resource of UN sanctions against Iran was exhausted by Resolution 1929, the fourth round of sanctions against Tehran. 
Moreover, sanctions against Iran would be perceived as a "regime change tool."
"The international community will view all additional sanctions against Iran as an instrument of regime change in Tehran,"
Deputy Foreign Minister Gennady Gatilov told reporters on Wednesday.
"We cannot accept this approach; Russia will not consider such proposals."
The imposition of further sanctions against Iran will not help strengthen the nuclear non-proliferation regime, he added.

Meanwhile, Moscow is calling for dialogue as the best way of resolving the standoff.

"We think that dialogue is the only solution," Gatilov said. "Iran should be encouraged to deal with real problems."

The Russian official expressed concern over the West's "practice of utilizing unilateral sanctions against Iran," which have visibly failed in their aim of "establishing dialogue with Tehran," he said.

In many ways, Moscow is echoing the pledge made by US President Barack Obama on the campaign trail four years ago when he promised to "sit down and talk" with enemies of the United States, as opposed to silently provoking them.

On Wednesday, Iranian President Mahmoud Ahmadinejad reiterated Iran's position, saying its nuclear program would not "budge an iota" in the wake of the report.

He backed up his claim be saying that his country has "no need for a nuclear bomb."
Meanwhile, critics of the UN report say the document presented no concrete evidence to back up its allegations that Iran may be planning to use its nuclear industry to develop a bomb.