EU renews sanctions against Belarus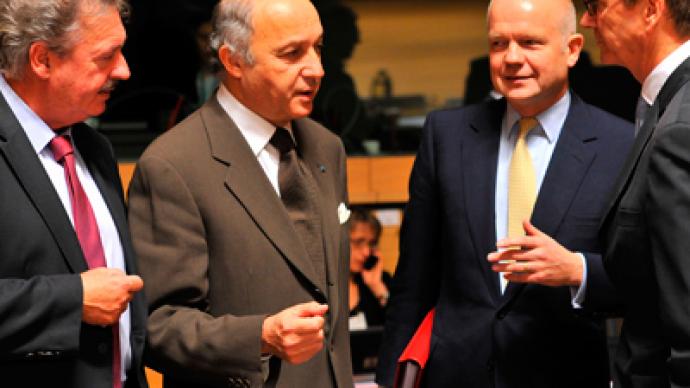 The decision by the European Union to extend for another year sanctions against Belarus over human rights concerns freezes the relations between the EU and Minsk, the Belarusian Foreign Ministry says.
The move is "not in the interest of either side," noted the ministry's spokesman Andrei Savinykh.
Belarus will not give in to pressure, he stressed.
"We consider such a policy by the EU to be incompatible with good neighborly relations," the official pointed out. Ironing out the existing differences is only possible if both sides are willing to meet each other halfway, he added.
Earlier on Monday, at a meeting in Luxemburg the EU foreign ministers decided to renew sanctions against the former Soviet republic till October 31, 2013. The Foreign Affairs Council pointed at the absence of improvements in the human rights situation, a lack of legitimacy and failure to respect democratic principles in the country.
"We will continue to put pressure on Belarus, demanding a release and rehabilitation of all political prisoners in the country and providing support for representatives of civic society," EU High Representative Catherine Ashton stated.
Minsk in response urged the EU to "stop using sanction-based thinking and put efforts into restoring the environment of mutual trust," cites the BelTA news agency. Belarus is interested in holding "a constructive and respectful dialogue" with European colleagues, the Foreign Ministry press-secretary underlined.
The Belarus leadership has repeatedly been the target of fierce criticism from the EU over its crackdown on the opposition and lack of respect for democracy and human rights.
Some 243 Belarusian officials, including President Aleksandr Lukashenko, and 32 companies are currently subject to travel bans and asset freezes within the EU.