'Demands of millions outweigh protest slogans'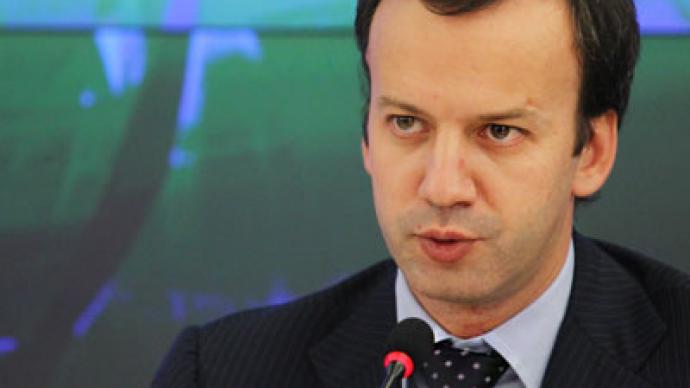 The demands millions of people are more important than the slogans of protesters, believes presidential aide Arkady Dvorkovich. In an interview to RBC daily, he commented the president's initiative for the liberalization of political system.
­"Tens of millions of people demand better kindergartens, schools, hospitals and public utility services. And this is what qualified mayors and governors and other officials who emerge as a result of regional elections can do," he observed, adding that decentralization of power proposed by President Medvedev will only help officials in their job.
"Political decisions always reflect a balance of interests. But I consider it senseless to lead talks with a single group of people," Arkady Dvorkovich said, referring to recent mass protests in Moscow and across Russia demanding a re-count of votes in the December 4 parliamentary elections.
He also believes that president Dmitry Medvedev's call for major political reform voiced in his address to the Federal Assembly on December 22 is not an attempt to "neutralize" recent protests. Last week, Medvedev proposed, among other steps, speeding up the decentralization of power in the country and reducing the membership threshold for registration of new parties.
The presidential aide also expressed his view on the much-talked-about creation of a new right-wing party, which would have enough support from the population. In his opinion, the existing parties cannot be used as a base for it. What is needed is civil initiative rather than a charismatic leader.

"I am also convinced that a new right party cannot be built on the personality of a leader," Dvorkovich went on to say. "It should be built 'from the grass roots'. This means that as many people as possible should be involved in its formation in the regions, and they should gradually gain ground by running in local elections."
The former chairman of Right Cause and now presidential candidate Mikhail Prokhorov and former finance minister Aleksey Kudrin are now being named by political analysts and the media as potential leaders of such a party. In the opinion of Arkady Dvorkovich, Prokhorov or Kudrin "should help in building the organization rather than try to head it."

"I don't think there will be good results if they attempt to impose their authority on it," the official told the newspaper.