Defense industry got nothing from people charged in US – Rogozin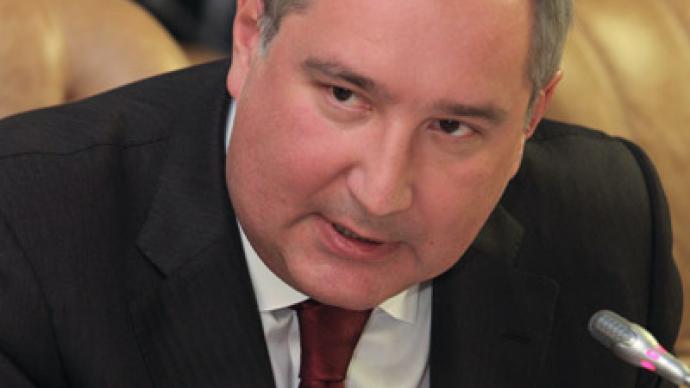 The Russian official in charge of defense industry said that his sector had no contacts with people charged within the latest "spy scandal" in the US.
Besides, Dmitry Rogozin thanked the FBI for reminding that weapons producers should only rely on national resources

The official told the press that initially he was completely unaware of the situation as none of the 11 people who face charges in the US for allegedly supplying Russian companies with hi-tech electronics had ever contacted any of the enterprises within the Russian military-industrial complex.
The deputy prime minister allowed, however, that the group could have some other customers in Russia.
Rogozin used the opportunity to once again stress the importance of the redevelopment of national weapons production and unacceptability of dependence from foreign imports.
"The last scandal, thanks to the Americans, was a flick to the forehead to all those who think that the help will come from abroad and those who love everything 'made in USA'," Rogozin said, with the last three words pronounced in English.
He added that no one should have illusions – as soon as Russia publicly admits that it has a need for something, the supply of this recourse will be immediately stopped to choke Russia's economy. Thus, the deputy PM stated, while such stories can have no real foundation behind them, they will still appear in future.
Rogozin noted that as no one is going to help Russia restore its industry, especially in the defense sector.
"We must have all critical technologies on our own territory," he said.
The official reminded that the Military-Industrial commission had several times discussed the issues of producing microelectronics on Russian territory and all necessary decisions had already been made.
"We are currently consolidating the assets that are producing electronic components and working to establish the system's weak spots," Rogozin told reporters.
Rogozin's comments came shortly after a court in the US charged 11 people with participating in an alleged Russian network that illegally exported high-tech microelectronics and supplied them to Russian military and intelligence agencies.
The FBI says the network has been operating through a Texas-based company which pretended to produce traffic lights and other similar equipment, as well as through a Russian-based procurement firm.
Eight of the defendants, including at least four Russians, were immediately detained. The other three reside outside the US. Defendants potentially face over 400 years in jail each.
The Russian Foreign Ministry officially denied that the suspects had links with Russian intelligence, but pledged overall help to them, as they are Russian citizens.