Minority report: Communists play ethnic card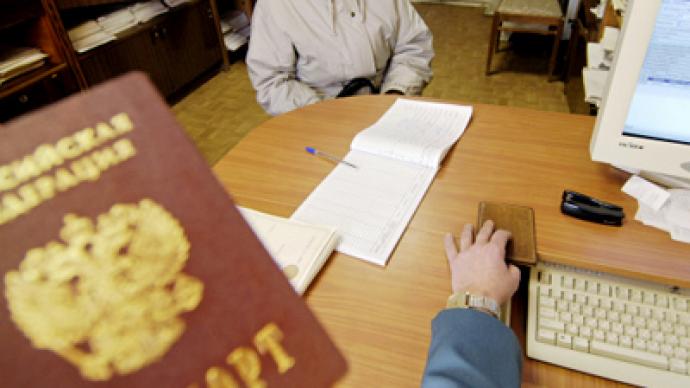 The Communist Party of the RF (KPRF) is going to demand that the information about ethnicity be mentioned in national passports – just as it was in Soviet times.
"We have received support of the population in all the regions where we put forward this idea," the Secretary of the KPRF's Central Committee Sergey Obukhov said, as cited by Interfax.
Gearing up for the December parliamentary vote, on Monday the party presented its program on the protection of rights of ethnic Russians.
The party also suggests significantly toughening the country's migration policy. According to statistics, from 2005 to 2010 almost 13 million people came to Russia from other countries. By 2020, ethnic Russians will account for less than a half of the entire population of the country, Obukhov stated.
The infamous "fifth paragraph" – a clause that made it obligatory to declare ethnicity  – was dropped from identity papers in the 1990s amid concerns that it was contributing to discrimination against non-Russians.
The so-called "Russian issue" – or the protection of rights of ethnic Russians – has been rather popular in this political climate. The Liberal-Democratic party (LDPR) and the Fair Russia have also come up with their vision of how to address the problem.
The Communists stress that they totally disagree with the LDPR approach, which stands for "Russia for Russians", Obukhov said. (The LibDems' official slogan reads "Russia is for Russians as well").
The KPRF leader Gennady Zyuganov pointed out that his party stands for friendship between different nations, but is very concerned about Russophobia "coming from everywhere, including the media."