Communists entreat Putin to pin personal accountability on poll violators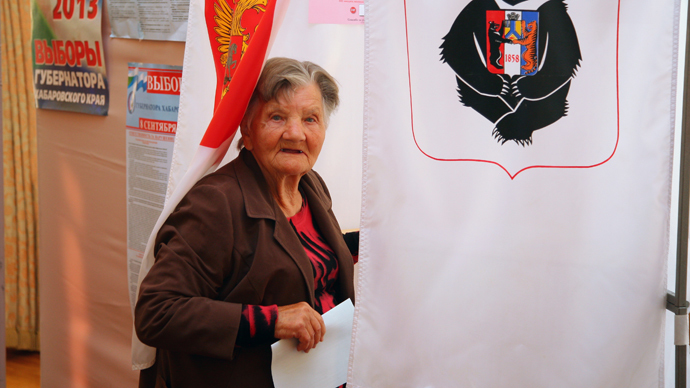 A Communist Party representative in Russia's Central Elections Commission has addressed President Putin with a letter alleging corruption in the body. He's seeking punishment for the elections chief for his subordinates' blunders.
The formal reason for the complaint, which has been published on the Communist Party of the Russian Federation (KPRF) website, was the recent arrest of the chairman of the elections commission in central Russia's Yaroslavl Region. He is suspected of demanding a kickback from a private company for allowing it to service the municipal poll.
"The whole national elections system has been shocked by the news," Kirill Serdyukov wrote in his letter to the president. The communist deputy recalled that in October this year Putin himself suggested prosecuting officials who allow ineffective allocation of state funds.
Serdyukov asked Putin to extent this approach to the Central Elections Commission and to make the top officials of the body personally responsible for corruption of their subordinates.
In late October, Putin addressed the issue at the session of the Anti-Corruption Council, telling the top state officials to punish the heads of various state agencies if incidents of corruption are uncovered there.
The Communist deputy in the Central Elections Commission has already attacked its head Vladimir Churov. After the latest parliamentary poll in late 2011, Serdyukov began to advocate Churov's dismissal at every sitting of the commission. When the chairman eventually remanded him for stirring up trouble, the deputy replied with a lawsuit over alleged damage to his dignity.
However, in May 2012 a district court in Moscow reported that it stopped the proceedings over the case because Serdyukov had withdrawn his initial claim.