Russia calls for dialogue to defuse tensions between two Koreas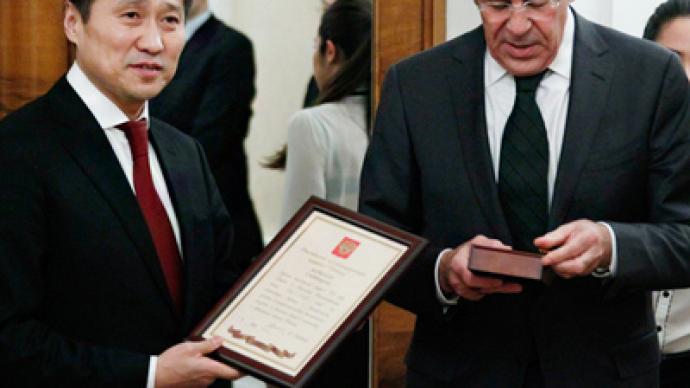 Russian Foreign Minister Sergey Lavrov has expressed deep concern over the recently revealed uranium enrichment facility at Yongbyon, following talks with his North Korean counterpart, Pak Ui-Chun.
The concern was reflected in a statement from the Russian Foreign Ministry after the two diplomats met in Moscow on Monday, December 13.
However, a statement from the North Korean Foreign Ministry said on Wednesday that "the Russian side took notice of North Korea's stand that nuclear activity for peaceful purposes is the independent right of each country."
The North exposed its uranium enrichment plant to visiting US experts on November 12, shortly before it sparked a crisis with an artillery attack on a South Korean island.
On November 23 North Korea shelled South Korea's YeonpyeongIsland, near the disputed Yellow Sea border, killing four people, including two civilians.
At the talks "the Russian side expressed serious concern about the escalation of military-political tensions on the peninsula that is being backed up by a series oflarge-scale military exercises."
It was confirmed that "the artillery attack on the South Korean territory that resulted in the loss of life deserves to be condemned," the ministry said.
It was the first attack on a civilian area in the South since the Korean War (1950-53).
Moscow emphasized that efforts should be made to defuse tensions in the region through dialogue, saying "both sides agreed to make joint efforts to defend peace and stability of the KoreanPeninsula through bilateral and multilateral talks, including the six-party talks."
North Korea has been subjected to several rounds of UN Security Council sanctions since it declared itself a nuclear power in 2005.
The state broke off talks with South Korea, China, the United States, Japan and Russia over its nuclear program last April.