LibDems demand journalists be given access to prisons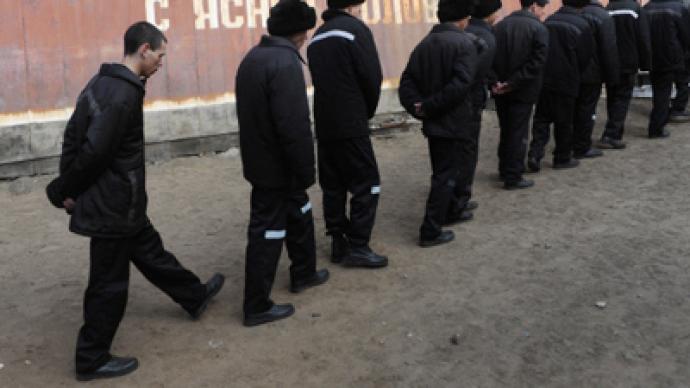 Russia's Liberal-Democratic party has submitted to the State Duma a bill that would make it a lot easier for the media to visit detention facilities. Deputies believe it would help to protect rights of those suspected or convicted of crimes.
Under the draft law, journalists would be able to come to prisons, investigatory isolation wards and other penal enforcement service bodies after informing the administration at least 24 hours before the planned visit.
Currently, media representatives have to ask for a special permission, which is difficult or sometimes even impossible to get, says the Liberal-Democratic party (LDPR) press service on the party's official website. The explanation for this usually lies in the administration's unwillingness to show quite miserable conditions the convicted are kept in.
"Malnutrition, hygiene breaches, overcrowding, keeping both healthy and ill people (including carriers of tuberculosis and AIDS) together in one cell makes living behind bars dangerous not only for health, but also for life," parliamentarians say. Malice, laziness, scorn for basic human rights and lack of necessary financing in the end make the administration maximally limit prisoners' communication with the media.
"We will soon have more people dying in investigatory isolation wards than those [in car accidents]," Igor Lebedev, the leader the LDPR faction in the Duma told Nezavisimaya Gazeta (NG) daily. If law enforcement agencies are unable to bring things to order, "we hope journalists will."
LDPR deputies believe that prison administrations do not want human rights violations to be made public. The draft law is set to completely change that situation, which they term "the legacy of Soviet totalitarianism". If the bill is passed and journalists are allowed to easily visit jails, authorities will be more responsible about doing their job, they maintain.
However, the party doubts that the bill will be passed into law, since it was submitted "by the wrong party". According to Lebedev, the majority United Russia faction normally does not approve of initiatives put forward by other parties.
"Even if we suggested nominating [Prime Minister and the chair of the ruling party] Vladimir Putin for presidency, the United Russia would find a way to refuse us. They would approve their own similar initiative instead," the lawmaker told NG.
The mortality rate in Russian prisons is cause for concern. On October 8, school director Andrey Kudoyarov, 48, died from a heart attack in a Moscow detention center, where he was being held for allegedly accepting a $7,600 bribe to admit a child into his school.
Two years ago, public outcry over prison conditions in the country was caused by the high-profile death of Hermitage Capital lawyer Sergey Magnitsky, 37. He was arrested by Russian authorities on charges of alleged tax evasion, and died of a heart attack while in a Moscow pre-trial detention facility on November 16, 2009.