Lessons on Crimea reunification with Russia being added to school curriculum – report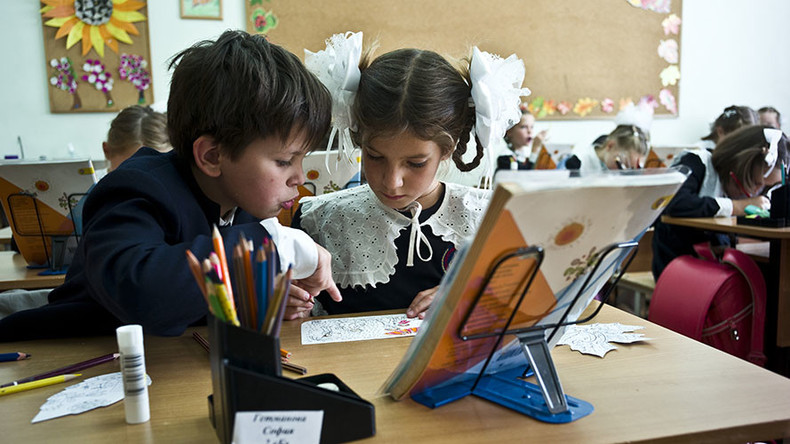 Russian Education ministry plans to change the school program in such way that lessons of Russian history included the most important events of the last few years – the reunification with Crimea, the subsequent sanctions and counter-sanctions.
"Today, a large proportion of teachers in primary and secondary schools lack sufficient competence to filter out verified facts from the common data stream and correctly present them to their pupils. In order to get rid of this deficit of knowledge of modern Russian history, we have proposed to launch a pilot project of a special lesson that will be held at least once a month in schools in several Russian regions," an unnamed source in the Education Ministry was quoted as saying by Izvestia daily.

"Our main objective is to tell the pupils about the events that have not yet been put into textbooks, so that the children could make a full picture of the most recent history," the source added.

The announcement came after President Vladimir Putin raised the issue in late 2016, in his annual address to the parliament. The Russian leader said that history lessons in schools must teach children how to achieve peace and accord in the society and also to teach every citizen to find their own place in the life of the Russian state.
Read more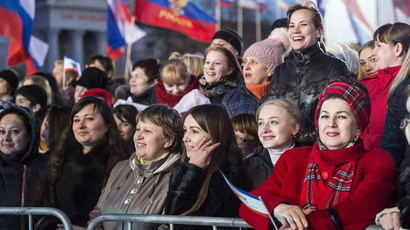 The Crimean Republic reunited with the Russian Federation in spring 2014 after over 96 percent of its residents, the majority of whom are ethnic Russians, approved the move in an urgently called referendum. The decision was prompted by the ouster of the democratically-elected president of Ukraine in a violent coup in Kiev and the installation of a nationalist-backed government that almost immediately declared war on the pro-Russian regions in the country's southeast, which refused to recognize the newly-imposed regime.

In response, the United States, the European Union and some of their ally-nations imposed sanctions on numerous Russian companies and officials, alleging that Russia had played a role in the Ukrainian crisis.

Russia in turn banned imports of foodstuffs from the nations that had joined the sanctions plan. Also, Russian officials have repeatedly stated that they would never change their policies because of sanctions and urged their Western partners to begin proper dialogue, as equals.

Public opinion polls conducted over the last years also demonstrated that the Russian people want their leaders to maintain the current national policies regardless of any pressure from abroad.