Duma committee recommends scrapping latest bill banning 'baby boxes' in Russia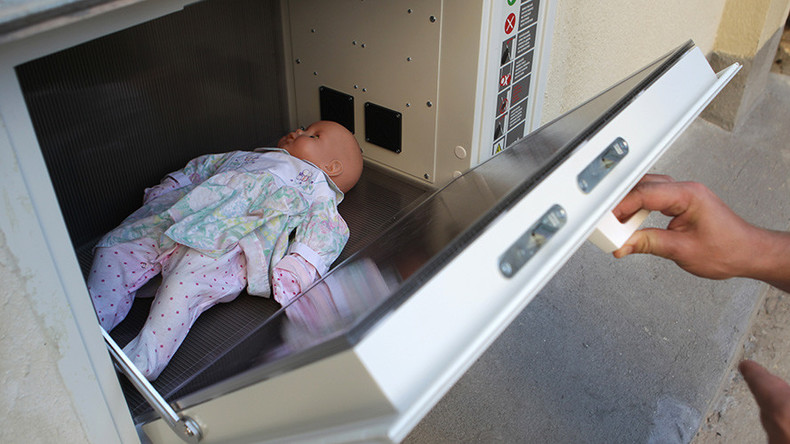 The Lower House Committee for Women, Family and Children has recommended that lawmakers reject a bill banning 'baby boxes' – devices which allow mothers to leave their unwanted newborns at medical institutions without disclosing themselves.
Read more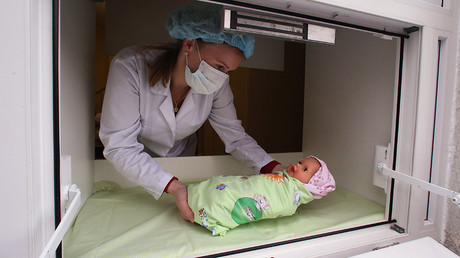 The bill, which will now most likely be rejected by the State Duma in the first reading, was prepared and drafted by Senator Yelena Mizulina. In an explanatory text attached to the draft, she claimed that her main objective was to prevent any practices that encourage parents to abandon their children. The senator also noted the possibilities of abuse that can arise, including "legalized child trafficking and illegal extraction of organs from babies."
Mizulina's position has found support from the Russian Health Ministry, but the Russian ombudsman for children's rights, Tatyana Moskalkova, criticized the proposed ban. "I think that anything that can potentially save lives or minimize harm connected with the fact that some families or mothers sometimes abandon their children has the right to exist," the ombudsman said.
Since 2011, 13 Russian regions have attempted to introduce baby boxes in their cities, citing the danger of simply abandoning infants in public places or near hospitals and orphanages. Local prosecutors banned these installations in nine regions, and only two have officially recognized it as legal.
Read more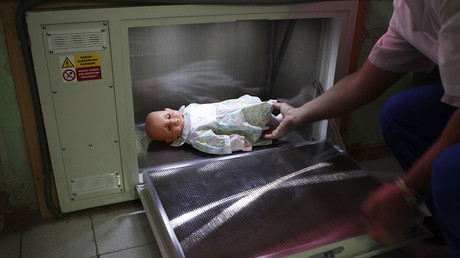 The controversial practice has gained supporters and opponents among lawmakers. Apart from Mizulina's bill, a legislative ban on baby boxes was proposed in 2015 by the nationalist party LDPR. The sponsors of the bill claim that baby boxes encourage parents to give away their children by offering a simple and safe way to do so.
Also in 2015, Senator Konstantin Dobrynin from Arkhangelsk Region drafted a bill that would legalize baby boxes and detail state requirements for such facilities and personnel who run them. He pointed out that the wider use of baby boxes could prevent cases in which mothers either kill their unwanted newborns or leave them in the street, potentially leading to death.
At the moment, all drafts are still in the works and have not received any approval from parliament.