Senators propose to block foreign media that breaks Russian law
A number of Russian senators are proposing to allow Russia's media watchdog to block foreign media outlets broadcasting in the country if they fail to comply with Russian laws. It comes in response to a potential new "anti-propaganda" law in the US.
The senators have suggested that foreign media with audiences in Russia should have to reveal their financial sources at the request of the Ministry of Justice and to provide reports on their activities in accordance with the foreign agents law, the head of the upper house temporary committee on protection of national sovereignty, Andrey Klimov, revealed Wednesday.
Those who fail to disclose funding and report their activities might face a nationwide ban by the country's media watchdog, Roskomnadzor, he said.
Read more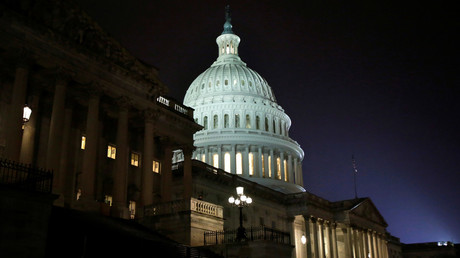 The initiative mirrors a proposed amendment to the Foreign Agents Registration Act in the US, which could provide the Justice Department with additional powers to demand media organizations to disclose their suspected foreign connections and the sources of their funding.
"We have established a temporary commission that deals with questions of Russian sovereignty and foreign meddling. We've discussed a bill that's proposed in the US and decided that we need to adopt countermeasures," Klimov told RT.
The initiative suggests that both Russian-language foreign media having offices or reporters in Russia and those broadcasting from abroad should be subject to the changes.
The Foreign Agents Law was introduced in Russia in 2012 and obliged all NGOs that receive funding from abroad and that are engaged in political activities to register as "foreign agents" or risk substantial fines.
Read more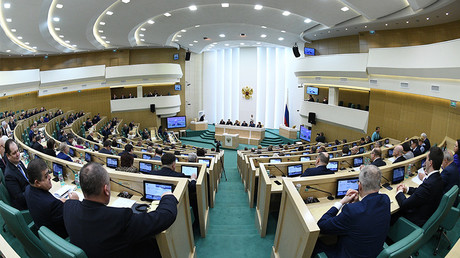 Kremlin spokesman Dmitry Peskov said it was too early to comment on the new initiative, before it's shaped up and properly introduced.
"Without details, it's difficult to comment on this initiative. Such initiatives are subject to a thorough study by many departments," Peskov said, as quoted by RIA Novosti.
Russian senators formed a temporary working group to monitor and counter foreign nations' attempts to influence internal Russian politics earlier this month.
Upper house speaker Valentina Matvienko said that attempts to meddle with Russia's internal affairs had been ongoing for years and that up to $100 billion was sent to Russia from abroad each year to sponsor "political activities."
"We know the consequences of such meddling... and will not allow anyone to threaten Russia's sovereignty," she said.