Russian court orders block of Ukrainian witch-hunt website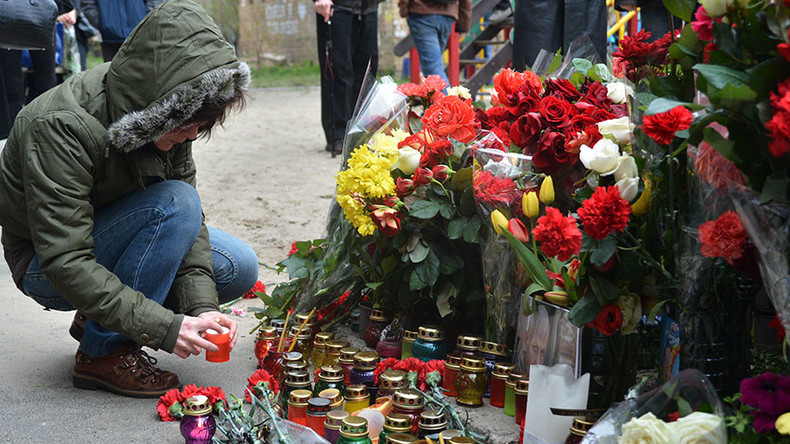 A court in St. Petersburg, Russia, has ordered access be blocked to a Ukrainian website notorious for leaking personal data of various people opposed to the current Kiev regime, allegedly causing harassment, attacks, and even assassinations.
The ruling ordering to block the Mirotvorets (Peacemaker) website was passed by the Oktyabrsky District Court of St. Petersburg on Monday, Russian news services reported. The court decision extends across the Russian Federation, but the site's owners can have the ban lifted if they file and win an appeal.
The process was initiated by local prosecutors, who said in their notice that Mirotvorets violates the Russian law on personal data through unsolicited publishing of various personal details of people whom the site owners see as enemies of the current Ukrainian authorities, including home and office addresses and personal photos.
READ MORE: Ukrainian witch-hunt website reopens, responds to criticism by leaking more journalists' data

Earlier, Russian prosecutors said that they would press for blocking the access to Mirotvorets in Russia because the site contains a list of names of people who, according to claims, are Russian citizens and participate in the military conflict in Donbass, eastern Ukraine.
Mirotvorets first went online in 2014 and received broad notoriety over its section called 'purgatory' – an extended list of names and other personal details of people whom the site accused of opposing the current Ukrainian regime, in particular of stepping up against the continuing military operation against the Russian-speaking population in the southeast of the country.
In 2015, internet users discovered that two prominent figures in Ukrainian politics – opposition lawmaker Oleg Kalashnikov and journalist Oles Buzina - were assassinated less than two days after their personal data appeared in the 'kill list' section of the Mirotvorets site. The investigation into these killings continues to this day.
READ MORE: Personal details of murdered journalist & ex-MP found posted on Ukrainian 'enemies of state' database

In May 2016, Mirotvorets released the names and other details of hundreds of reporters who had earlier received accreditation for covering the situation on the territory controlled by the self-proclaimed Republics of Donetsk and Lugansk. People working for dozens of media outlets, including AP, AFP, Reuters, BBC, CNN, CCTV, Al Jazeera, RT, Deutsche Welle, the New York Times, Vice News and others were exposed by the leak.
The publication was criticized by media professionals, journalists' trade unions and political organization, including the OSCE and the EU.
After this event, Kiev law enforcers said that they would probe if the website is obstructing the lawful activities of journalists, which is a criminal offense in Ukraine. On Monday, Mirotvorets' administration announced the intent to register the website as a mass media outlet.