Russian PM sacks head of Federal Customs Service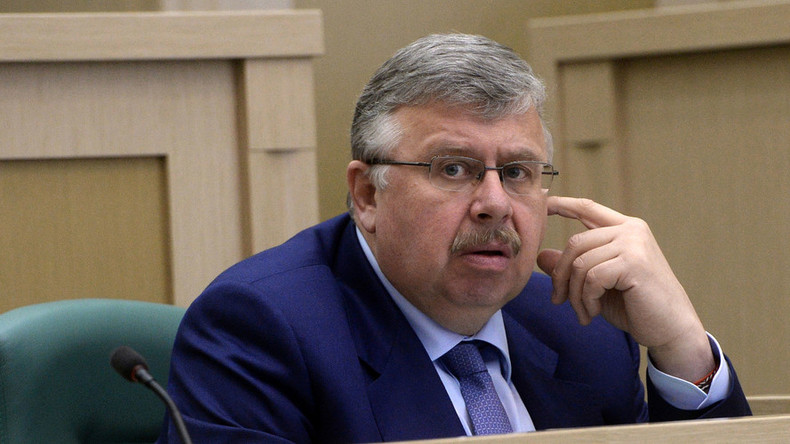 Dmitry Medvedev has ordered the head of the Federal Customs Service Andrey Belyaninov be relieved of his duties at his own request. Shortly beforehand law enforcers searched the ex-official's office and home within a major liquor smuggling case.
On Tuesday, Russia's top law enforcement agency – the Investigative Committee – reported that its agents had searched Belyaninov's home in suburban Moscow, finding large amounts of cash ($400,000, €300,000 and 10,000,000 rubles or about $880,000 in total) and jewelry. They also searched the home and office of one of Belyaninov's former advisors, Sergey Lobanov.
The committee said the operation was conducted within the framework of the case started against the owners and senior management of the holding company Forum, suspected of contraband and evasion of customs duties.
In March this year, the Investigative Committee pressed charges of against Forum's general director, billionaire Dmitry Mikhalchenko, and his deputies. The businessmen allegedly smuggled rare and expensive cognacs and wines into Russia and sold it in Mikhalchenko's restaurants.
Belyaninov told investigators the money that was discovered was family funds, denying any involvement in the smuggling operation. He is not facing any charges, but investigators declared him a witness in the case.
President Vladimir Putin's press secretary Dmitry Peskov told reporters on Wednesday that the Kremlin could not comment on the Forum company case, but emphasized that Belyaninov was not accused of anything and his status remained as a witness.
Belyaninov was born in 1957. He received his education as an economist, but joined special services right after graduation in 1978 and worked for the KGB's First Directorate, which dealt with foreign intelligence until the end of the Soviet system.
Throughout the 1990s Belyaninov was a banker and businessman, and in 2000 he turned to the state service, appointed general director of the state weapons exporting agency Rosoboronexport. In 2004-2006 he headed the Federal Service for Defense Contracts.
In 2006, Belyaninov was appointed the head of the Federal Customs Service, which at the same time became independent from the Ministry for Economic Development and began reporting directly to the government.
On Thursday, Prime Minister Medvedev appointed a former presidential representative in the North-West Federal District, Vladimir Bulavinov, as new head of the Federal Customs Service.