Russia opens 375 polling stations abroad in view of September parliamentary elections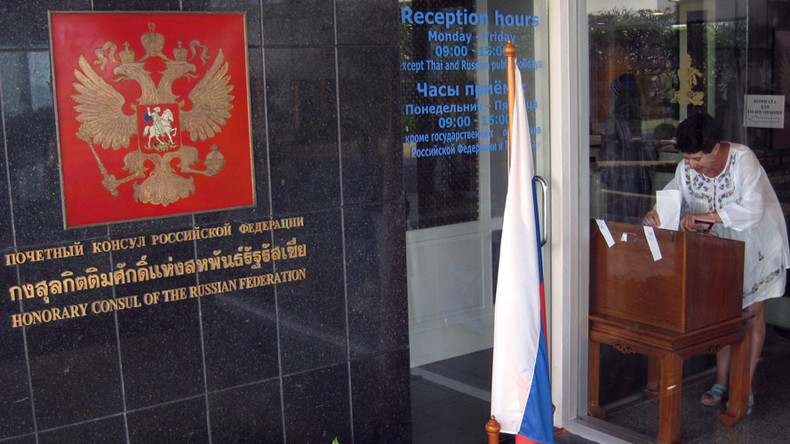 As of July 10, Russia's Central Elections Commission has set up 375 polling stations in foreign countries, a member of the body told reporters on Thursday.
The work will be completed in the nearest future and it will allow Russian citizens who live abroad or visit foreign countries to cast their votes at the parliamentary elections due on September 18, CEC member Vasily Likhachev said.
READ MORE: 24 parties to take part in September parliamentary polls – official
"As of January 1, 2016, there were 1,889,796 Russian citizens registered in our country's consular services outside the territory of our country. Of these, 1,661,000 permanently reside abroad. To ensure their participation in the State Duma elections we have formed 375 polling stations by July 10 and soon this work will be completed," he was quoted as saying by RIA Novosti. Likhachev did not reveal the planned final number of polling stations.
In previous interviews Likhachev has informed the press that the commission intended to launch voting for Russian citizens in 235 diplomatic and consular offices in 147 foreign countries. Besides, the Central Elections Commission formed 75 independent constituencies in 34 Russian regions where the votes will be officially registered.
Russia will hold nationwide parliamentary elections on September 18. According to the latest research released by the independent pollster Levada Center, 48 percent of citizens intend to participate in the polls and 40 percent expect the new State Duma to service the community's interests.
READ MORE: Almost half of all Russians plan to vote at forthcoming Duma polls