Liberal Democrats say Russian soccer players should have salaries adjusted to their 'usefulness'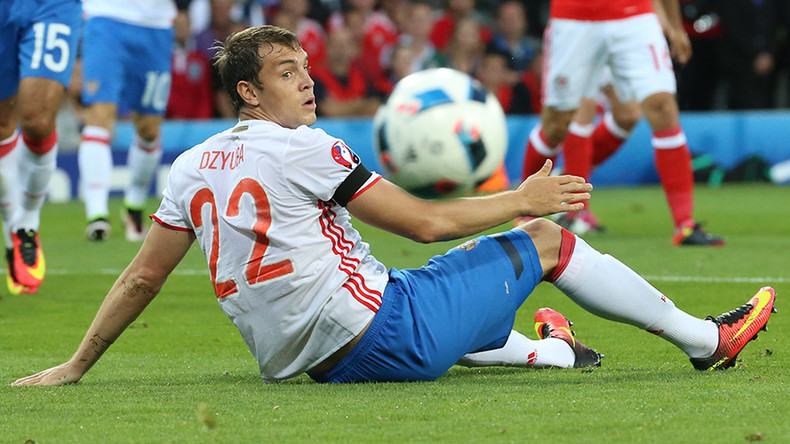 A top lawmaker in the Liberal Democratic caucus of the Russian State Duma has proposed making the salaries of players on Russia's national football team dependent on performance. He also wants to scrap the limit on foreign players to boost competition.
"I think that salaries of professional football players, both in clubs and in the national team, should be fully dependent on the quality of their performance, from the time they spend on the field, the number of assists, and scored goals. We should calculate each player's "conversion efficiency" and make his salary completely dependent on this parameter," MP Igor Lebedev was quoted as saying by Moskva news agency.
READ MORE: What next for Russia after Euro 2016 exit?

Lebedev also proposed canceling the limit on foreign players on Russia's national team. "We see the results of this restriction, which dates back to more than a decade. The Russian national team shows no results at all. We failed miserably at the European Championship in Poland and we failed even more miserably at the World Championship in Brazil and now we got our team kicked out of the European Championship in France. Those who proposed this limit should now confess that it is not effective and cancel it," the lawmaker told reporters.
Lebedev promised that he would raise the issue with the Russian Football Union, where he sits on the executive committee, in the near future.
READ MORE: Fit for office: Duma Sports Committee introduces PT test for MPs
Russia performed poorly at the Euro 2016 currently underway in France, sparking a lot of discourse and angry sentiment. A 1-1 draw against England in their opening game gave Russia an opportunity to reach the final 16, but disappointing performances against Slovakia and Wales left them with just a single point to show from their three fixtures. After the embarrassing performance, Russian Sports Minister Vitaly Mutko announced that national team coach Leonid Slutskiy would soon leave his post and concentrate on working with the CSKA club.