Communists push for free medication for pensioners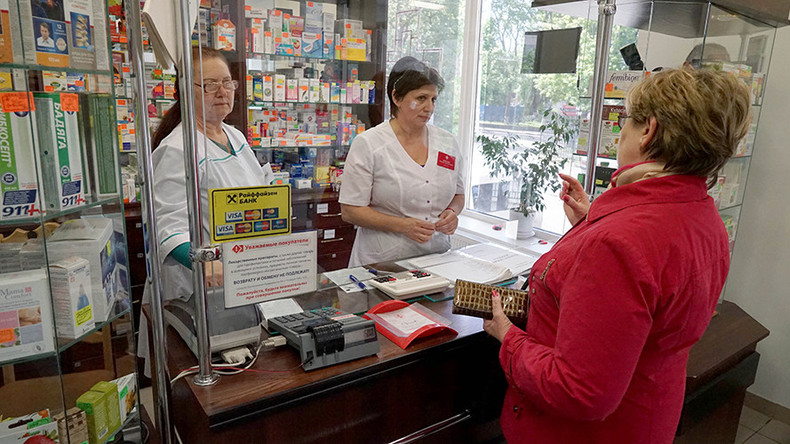 A group of Communist Party MPs is proposing to legally guarantee Russian pensioners the right to receive important and generally prescribed medication for free, claiming that such a move would protect the right to live as guaranteed by the Constitution.
Russia currently has a program of state-sponsored medical aid for pensioners, including free medication, but the sponsors of the bill headed by MP Sergey Obukhov explained that now only war veterans, disabled persons and several other limited categories of citizens have the right to receive the drugs prescribed by doctors for free. Other pensioners, meanwhile, have to pay for medication from their own pockets. This, together with the relatively low size of the average pension in Russia, could lead to a situation in which citizens cannot afford proper treatment for themselves, even though medical services themselves are free, Obukhov argues.
READ MORE: Communists oppose government initiative to raise pension age
The authors of the draft quoted official statistics that show the average pension in Russia is about 12,000 rubles (about $185), with the minimum living wage in May 2016 reaching 13,800 roubles (about $212). What's more, the price of communal services is rising more regularly, they added.
"The draft is aimed at securing additional guarantees for pensioners connected with their right to receive prescribed drugs and medical equipment for free," reads the explanatory note that accompanies the bill. "In current conditions we need to guarantee free access of pensioners to medication as it guarantees their constitutional right for life."
READ MORE: Communists plan 'popular patriotic coalition' to counter United Russia at future polls

In February this year, the Communist Party of the Russian Federation (KPRF) kicked off the parliamentary elections campaign by announcing the plan to unite all "patriotic forces" under the program of "leftist-centrist turn" to counter the pro-business, anti-crisis initiatives of the ruling United Russia party. Their program includes a significant increase in state funding for various social programs, as well as plans to introduce a progressive tax scale and state monopoly on tobacco and alcohol trade to fund it.